California Governor Gavin Newsom recently humiliated Joe Biden and his policies during his trip to the souther border to address the crisis at hand and the comments he made are incredibly telling…
Newsom recently held an interview with ABC10 News where he appeared to be testy with the Biden Administration and Federal government's decision's  on how to handle the border crisis. Many of the quotes made by the Governor appear to signal not just frustration with the Biden Administration but a potential groundwork for Newsom to challenge Joe Biden for the Democratic nomination for President in 2024…
With thousands at a time pouring across the border, more and more people are speaking up against the Biden Administration's handling over the crisis and California Governor Gavin Newsom is just the latest.
One of the strategies that Newsom particularly complained about in the interview was the funding that California is being forced to shell out for the hundreds of thousands of illegal immigrants who arrive through flights and buses monthly. This strategy was one put in place by Biden's administration and their so-called "Catch and Release" network.
Check out a quote from the interview below:
"The federal government is sending more and more flights, and more and more buses directly here to California because this state is doing what no other state's doing and that's absorbing and protecting and preserving our values and advancing them by doing health care screenings, and taking care of folks, and the more we do, the burden is placed disproportionate on us.

We're already at capacity and nine of our sites. We can't continue to fund all of these sites because of the budgetary pressures now being placed on this state and the offsetting issues that I have to address."
Check out the full interview below: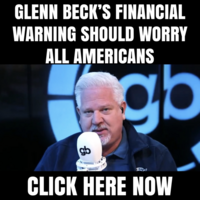 Newsom, by no means is hard on illegal immigrants. The California Governor has built an entire resume on the handouts that he has given in the state regarding the protection of illegal immigrants.
Under the Newsom administration in California, policies have been put in place to protect criminal illegal aliens from being arrested or deported, he's offered free taxpayer funded insurance to the almost four and a half million illegal immigrant residents in the state and has expanded issuing government ID's to many of the migrants as well.
While this appears to be a conversation about the border, it is likely that there are much deeper motives currently at play.
Newsom, who is feared to be the potential Democratic replacement for Biden in 2024 could be taking his first jabs at Biden in this interview. It's clear that he is liberal on immigration policies, but pointing the finger at Biden for the issues the state is facing regarding immigration is a major move that the California Governor could be making.
"The fact is, what we've got right now is not working, and it's about to break," Newsom said in the interview. "I'm saying that as a Democrat. I'm not saying that to point fingers. I'm saying that as a father, I'm saying that as someone that feels responsible for being part of the solution, and I'm trying to do my best here." It's quotes like these that truly show that Joe Biden may be losing his base and another base may be rising.
Newsom, although unpopular to many has been loved by Democrats and is rumored to be Democrats' best shot and securing the Presidency yet again in 2024.
Despite his popularity among MOST Democrats, some liberals and even a Hollywood star are now FLEEING the state. To read more about the Hollywood star's comments about some of Newsom's policies CLICK HERE.