Illegal immigration causes a whole lot of problems and issues, most of which you'll never hear spoken of on the nightly news, because, well, they are mostly just propagandists rather than journalistic institutions meant to equip the citizenry with facts.
One of those issues is health care.
For example, the state of California provides coverage for all health care costs accrued by illegal migrants who are under the age of 25. The state has done this since 2019. Well, just last month, they also became the first state in the Union to provide a guarantee of health care coverage to all low-income illegal migrants.
This means the taxpayers of the land of fruits and nuts are now helping to cover medical expenses for an additional 764,000 people, which is costing a whopping $2.7 billion more. Keep in mind, that this promise of free health care is going to people who are here illegally, meaning they broke the law to get into the country. We usually refer to people who break the law as criminals.
So all of this extra tax money, stripped from the wallets and bank accounts of hard-working citizens in California is going to provide health care benefits to people who are technically criminals who have no respect for the law of the land.
According to TheBlaze, this pledge was all part of Newsom's $308 billion operating budget that was approved by lawmakers in the state back on June 29.
"Approximately 40,000 illegal migrants have or will age out of their present Medicaid coverage, meaning they could lose their benefits until 2024, when the new law concerning adult coverage goes into effect. They will, however, see no disruption in their benefits," the report said.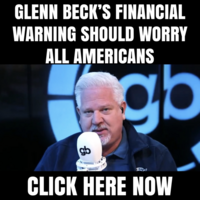 TheBlaze report then said, "The Newsom administration's Department of Health Care Services announced on Monday that those 40,000 persons will get to keep their taxpayer-funded coverage through the end of 2023, even though they are now or soon will be older than 25 and no longer eligible."
Jose Torres Casillas, who works as the policy and legislative advocate for a lobby group known as Health Access California went on to say, "California is again leading the way in making our health care system work better for all communities, regardless of income, age or immigration status." 
Casillas then stated that "By removing immigration status as an eligibility barrier to Medi-Cal, California is building a more universal, efficient, and equitable health care system. … Health care is a human right, and our health system is stronger when everyone is included."
The California Medicaid program, called MediCal, covered a whopping 14 million people as of the summer of 2021. That, my friend, is a huge burden on the tax system of the state. No wonder the cost of living is so high. It's probably nigh to impossible to create enough revenue to provide these benefits to the folks on this kind of program.
Illegal migrants, according to the report, who are under the age of 25, qualify for the MediCal benefits if their income is less than $18,754. A household of three individuals is eligible if the shared income they each bring in is less than $31,781. As of fall 2021, there is a total of 96,193 young adult illegal migrants who are covered with the program.
"According to a 2020 Kaiser Family Foundation estimate, there are over 22.1 million illegal aliens living in the United States. In the years since that estimate was made, 1.7 million illegal immigrants tried to enter the U.S. in 2021, and 1.9 million have been encountered at the southern border so far in 2022," TheBlaze reported.