In what's now the one positive announcement of Biden's year and a half or so in office, the White House recently announced that the president, who's gotten all the jabs and boosters, has received a positive Covid test.
Capitalizing on that announcement, Republicans like Tucker Carlson used the announcement as an opportunity to mock and poke fun at Biden.
Tucker Carlson, for instance mocked Biden for his "sniffing" behavior and noted that the diagnosis comes at a very convenient time for Slow Joe, saying:
So, if you're on Air Force One yesterday or you went to a big press conference in Massachusetts or if you were the recipient of a fist bump in Saudi Arabia, you may have the Rona, but nobody cares. I don't think it matters, says Karine Jean-Pierre, the president's glass ceiling shattering publicist. So, obviously they're hypocrites. Did you know that? Had you heard that before? Well, now you can mark that down as confirmed. That's only part of the story and we don't want to ignore the fact that the real story is the president of the United States is 79-years-old and has a, how to put it, complicated medical history and now he's got COVID.
So, what does that mean? Well, sincerely, we hope he's going to be okay. We do know he's going to lose his sense of smell, maybe forever. What does that mean? No more sniffing little girls. If you're Joe Biden and your main source of pleasure at this late stage in your life is sniffing the hair of unsuspecting, defenseless little girls and now you can't even smell it, imagine that. Let's say you're riding your bike and you see a little girl and you think "I'd love to sniff her hair. Oh, man. No sense of smell."
So, actually the costs of COVID are a little more profound than sometimes we understand. What's kind of weird from a political perspective is that Biden got infected with COVID at exactly the moment his approval rating has reached its lowest ebb, not just with normal people, with Democrats. He's 19% among Hispanic voters. Red alert, anyone and this also comes exactly the same moment that his son faces possible felony charges, huh? And also, needless to say, at the moment that his dementia has become so obvious that no one can possibly deny it.
Watch Tucker make that hilarious joke about Biden's sniffing habit here: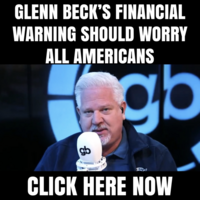 It sure is convenient, though the no-sniffing aspect is sure to be a crushing disappointment for the senile Resident-in-Chief.
Will Biden get well soon? Probably, as that seems to be the case with pretty much all of these cases nowadays. Still, it's fun to imagine Kamala Harris biding her time and lurking in the background, just in case he doesn't.
Trump, despite a fake statement of his that has circulated online, is yet to comment on Biden's diagnosis. Perhaps he'll have something funny to say soon.
By: TheAmericanTribune.com, editor of TheAmericanTribune.com. Follow me on Facebook and Subscribe to My Email List