Home Depot co-founder Bernie Marcus shredded lazy Americans who don't want to work during a recent interview with the Financial Times.
"I'm worried about capitalism," Marcus said during the interview. "Capitalism is the basis of Home Depot [and] millions of people have earned this success and had success. I'm talking manufacturers, vendors and distributors and people that work for us [who have been] able to enrich themselves by the journey of Home Depot. That's the success. That's why capitalism works."
Marcus went on to "thank" "socialism," "nobody works. Nobody gives a damn. 'Just give it to me. Send me money. I don't want to work — I'm too lazy, I'm too fat, I'm too stupid.'"
Marcus said that he wasn't worried about backlash from the "woke" crowd over his comments.
"We used to have free speech here," he said. "We don't have it. The woke people have taken over the world. You know, I imagine today they can't attack me. I'm 93. Who gives a crap about Bernie Marcus?"
Marcus also shredded rich people who sit on their money, stating, "Too timid to jump in, these are people who took great risks in whatever they did, but they're afraid to take this risk [to get] into the charitable world and help other people. Why, I don't know," he said.
Check out what the Daily Wire reported: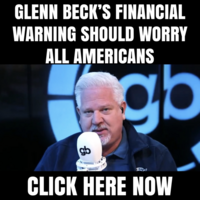 Some of the recipients of the Marcuses' largesse include the construction of the Georgia Aquarium, for which they gave $250 million, millions for an autistic center in Atlanta, and research into autism, cancer, stroke, and veterans' PTSD.

Marcus, who has supported former President Trump and donated to both Trump and Florida GOP Governor Ron DeSantis, called President Biden "the worst president in the history of this country." He called Trump's policies "spot on," but added, "It's going to be very interesting in '24 because I think that DeSantis will challenge him. And may the better man win."

After his 90th birthday, hearing that critics were targeting him for supporting Trump, Marcus fired back on Facebook, "In the next ten years, God willing, I will accomplish more to save this world than my critics will do even if they had forty lifetimes."
Follow me on Twitter @CollinRugg!