Appearing on ABC's "This Week," Democrat Senator Chris Coons of Delaware pretended that Americans don't really care about the Biden document scandal, telling the program's host, Martha Raddatz, that the issue isn't one that is "keeping Americans up at night."
That comment came when Raddatz, asking Senator Coons about the situation and Biden's claims regarding it, said "President Biden said this week that there's no there there, and he has no regrets in how this was handled. Twenty-four hours later, federal investigators searched his home and found six more classified documents."
For reference, Biden said, shortly before yet more documents were found, "We found a handful of documents were filed in the wrong place. We immediately turned them over to the Archives and the Justice Department." Continuing, he then said that he was "fully cooperating and looking forward to getting this resolved quickly" and that "I think you're going to find there's nothing there. There's no there there." That is the quote to which Raddatz was referring.
Senator Coons, responding to Raddatz, tried to downplay the document scandal, telling her:
"It's important that President Biden is someone who respects the rule of law and the importance of classified documents, and this was a consensual search. The Department of Justice was invited to come to his home and to search every nook and cranny, top to bottom, to find anything they possibly could.
"I think that's in fairly sharp contrast to the other president, former President Trump, who has also had a real challenge with the Department of Justice because he refused a consensual search. As this plays out, the two special counsels who have been appointed, appropriately, by Attorney General Merrick Garland to get to the bottom of this will show us a fairly sharp difference in intent and in response. I'm confident that President Biden has said truthfully that there's no there there, and in the end, we'll see this was just an inadvertently matter of filing, in sharp contrast to his predecessor.
"I also don't think this is an issue that's keeping Americans up at night. I think they're worried about much more day-to-day things, like inflation, prescription drug prices."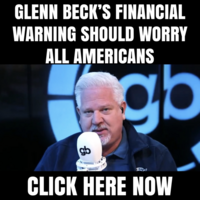 To her credit, Raddatz pressed Senator Coons on that answer, particularly the bit about Americans not really caring, asking him "You don't think there will be any political fallout from this?"
Responding, Senator Coons did backtrack slightly, telling Raddatz "Well, I think the fallout is right now. We're talking about this instead of President Biden's leadership on confronting Russian aggression in Ukraine or talking about something I do think is on people's minds, the potential of a debt ceiling fight and a default. The political fallout is that it's going to take focus and attention."
Though Senator Coons insisted the American people don't care, the GOP has focused quite heavily on the scandal over the past few weeks. Reps. Jim Jordan and James Comer have been particularly active in demanding information and pushing back on Biden's attempts to dodge oversight.