Danny Tanner must be rolling over in his grave. The growing feud between former "Full House" sisters Candace Cameron Bure and Jodie Sweetin has taken a decided turn for the worse. In response to comments Bure made regarding plans to leave the Hallmark Channel and do movies that only focus on traditional marriage, teen pop idol Jojo Siwa, who has embraced virtually every letter of the lgbtq air force in an effort to be as relevant as possible, trolled Bure on Instagram with support from former tv sis Sweetin. This did not sit well with Bure, and the conservative Christian actress unfollowed Sweetin on social media.
While it should be Bure's right to decide what kind of movies she wants to make and the subject matter they pertain to, apparently it's not if it offends any special interest groups like the alphabet air force. We live in a country now where tolerance and acceptance aren't enough. Forced celebration, even if it is against your personal principles is the order of the day. Check this out.
A devout Christian, Bure came under fire for an interview released earlier this month in which she said she was switching networks to focus on projects that feature "traditional marriage."
Siwa, 19, then shared a screenshot of an article titled "Candace Cameron Bure's Plan For New Cable Channel: No Gays," and expressed disbelief at Bure's rhetoric.
"honestly, I can't believe after everything that went down just a few months ago, that she would not only create a movie with intention of excluding LGBTQIA+, but then also talk about it in the press," Siwa wrote in an Instagram post, which was accompanied with a screenshot of Cameron Bure's remarks.
"This is rude and hurtful to a whole community of people."
Leave her alone. Good grief. She has a right to her views. Her faith. Her preference for traditional marriage. Stop terrorizing people who simply want to live out their values and lives as you do yours! There's room for us all to exist. #CandaceCameronBure https://t.co/VYy3ttk9cG

— Sophia A. Nelson (@IAmSophiaNelson) November 20, 2022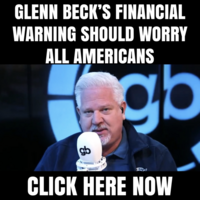 It remains to be seen why Siwa chimed in, except to virtue signal and gain favor with a fan base that she is quickly aging out of, despite the creepy attempts to keep her looking like a pre-teen. It should be Bure's right to choose her own career path without being dragged on social media and called a bigot. It should also be a viewer's right to see movies without dude's kissing and traditional values being tossed in the fire with the chestnuts. Point is, it's about choice. If viewers want traditional themed content, then they should have an outlet to find it. Hard to believe, but the majority of the country doesn't care about the LGBTQ plight. They just want to live their lives.
Sweetin responded in the comments section of Siwa's post, "You know I love you ❤️❤️."
"One Tree Hill" alum Hilarie Burton also weighed in on Bure's comments and called her a "bigot."
I suppose Bure knew she messed up when someone named Hilarie Burton, that starred on a show two decades ago on a fifth string network called her a bigot. That sure showed her! As is usually the case when the leftist hordes excoriate a Christian conservative, Cameron Bure took the highest of high roads.
Eventually, the "Christmas Town" star issued a statement in response to the backlash in which she defended her remarks and blamed the media for misrepresenting her.
"I have a simple message: I love you anyway," she said, adding, "To everyone reading this, of any race, creed, sexuality, or political party, including those who have tried to bully me with name-calling, I love you."
This is the difference between class and crass. I think we know which side Siwa and Sweetin fall on and which side Bure lands. As for Uncle Jesse and Joey, they remain (wisely) silent.