Hot off the heels of the "54 states" fiasco, Brandon's back to making gaffes, this time claiming to have met someone who died before he was even born.
That person who Biden is claiming to have met is Frederick Banting, who discovered insulin. Biden said he met the man who "invented" insulin in a recent speech about the cost of drugs and trying to push them lower. During that speech, he started talking about insulin, saying:
You can need to purchase — you can produce $15,000 worth of drugs, you only pay $2,000 — $2,000 for prescription drugs, period, whether it's expensive — expensive cancer drugs or any other drugs they need from the pharmacy.
My son, who died of stage four glioblastoma — the cost of those drugs was enormous. Enormous.
We're talking about drug that could cost $9-, $10-, $14,000 a year. But thanks to this law, seniors are going to be limited to having to pay $2,000 a year for all the drugs they need. (Applause.) All the drugs they need.
Now, starting in January, we're also capping the cost of insulin. How many of you know somebody with diabetes who needs insulin? Well, guess what? And we — when we — when — when Debbie and I passed this law, it included everybody, not just seniors.
And so, what happened was we said — okay, you know how much it cost to make that insulin drug for diabetes? Cost — it was invented by a man who did not patent it because he wanted it available for everyone. I spoke to him, okay? And guess what? It cost 10 bucks to make. Ten bucks to make. And if you count packaging and everything, you can maybe get it up to $15.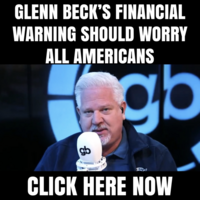 Well, guess what? They're not going to have to pay more than $35 a month. (Applause.) They'll still make a significant profit instead of an average of $400 a month.
There are a number of problems with that.
For one, insulin is a hormone. It's produced naturally by the body. No one "invented" it, unless you count God, but Biden hasn't met Him either so far as we know.
But, assuming Biden meant "discovered" when he said "invented", that would be Frederick Banting. The problem? Well, Fox News Digital reported on that:
The late physician and scientist died at the age of 49 on Feb. 21, 1941.
Biden was born on Nov. 20, 1942.
So the scientist Brandon claims to have met was dead, cold, and buried well over a year before Brandon was even born…sounds about right for a story coming from the "Cornpop" guy.
Beyond that, much of the drug price debate is ridiculous. Most companies use the profits from proven drugs or products, insulin among them, to pay for the development cost of new drugs, which are incredibly expensive and time consuming to produce. Unless the president wants no further medical innovation, kneecapping pharma companies by stripping them of profits is hardly the best idea to push drug prices lower.
But then again, it's Biden, so "best idea" isn't really the appropriate term to use.