Elon Musk has, at long last, bought Twitter. Now America's favorite African-American, the co-founder of PayPal, famed Twitter troll, and rocket man that also makes electric cars, is in charge of the digital public square thanks to his being able to buy a company for $44 billion.
And change is already sweeping through the country. Or, more specifically, a few important pink slips have already been signed: immediately after buying the company, Elon fired the CEO, Parag Agrawal, and the company's top lawyer, Vijaya Gadde.
Gadde is one of the ones most responsible for Trump being kicked off the platform following January 6th. Back when it came out that Elon might actually buy Twitter, Gadde was so concerned that she reportedly held a legal meeting and cried, as Politico, reported:
Gadde cried during the meeting as she expressed concerns about how the company could change, according to three people familiar with the meeting. She acknowledged that there are significant uncertainties about what the company will look like under Musk's leadership.
So now the ever-energetic Elon will have some leftie tears to sip on as he changes Twitter in his image.
And Elon was just getting started with the pink slips. He also fired the company's CCO, CFO, and general counsel.
The Daily Mail, reporting on Elon's purge of Twitter's upper ranks, said: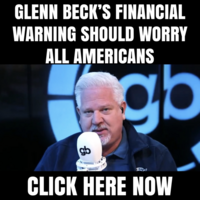 Elon Musk has formally taken over Twitter, triumphantly posting 'the bird is freed' and immediately firing several top executives.
His next move will be to restore users who have been handed lifetime bans from the platform – including former US president Donald Trump.
Twitter's CEO Parag Agrawal, the chief financial officer Ned Segal and the top lawyer for the firm, Vijaya Gadde, were culled just hours after Musk finalized the $44 billion acquisition last night.
Continuing, the Daily Mail went on to add that others were fired and employees were unable to change code on Twitter as of yesterday, a move likely meant to prevent them from sabotaging the platform now that it's not controlled by censorious leftists:
Sean Edgett, the company's general counsel, and chief customer officer Sarah Personette were also pushed out – as the Tesla boss set out to make his mark in his new position.
Musk himself will take over as CEO, a source told Bloomberg – although it may only be an interim role.
The fired Twitter executives were hastily shuttled from the building, sources told The Washington Post. Billionaire Musk is set to hold a company-wide town hall meeting today.
Twitter's engineers could no longer make changes to code as of noon yesterday in San Francisco, part of an effort to ensure that nothing about the product changed ahead of the deal closing,
So Elon saw Twitter, bought it, and then started firing those responsible for turning it from a digital town square into a censorship-enforced vat of groupthink. We'll see what he does in the coming days as the purges likely continue and the platform and its rules change significantly under his leadership.
By: TheAmericanTribune.com