Looks like former President Donald Trump will not face an indictment or any criminal charges as the Manhattan district attorney's investigation wraps up and the grand jury assigned to it says Trump "will not be indicted in Manhattan in the foreseeable future — if at all," according to the The New York Times.
RELATED VIDEO: Manhattan prosecutors in the Trump Organization criminal investigation have convened a grand jury to hear evidence and potential charges. CBS News legal analyst Rikki Klieman discusses the impact this grand jury could have for the former President and other Trump Organization executives.
Trump faced criminal charges and faced financial probes of the Trump Organization, but Manhattan DA Alvin Bragg stopped giving the grand jury evidence over the last few weeks, suggesting there wasn't much to find. There was also a "war room" for prosecutors to use for preparation of the case, but that room has been closed down. The grand jury also expired at the end of April.
If prosecutors want to, they could technically form another jury to continue investigating and see if Trump committed any crimes, such as the allegation he inflated the value of his assets, but if the prosecutors don't have anything against Trump now, then it's likely they won't find anything at all considering they've probably been looking at him for several years now.
In fact, a quote from The Week stated the following: "Some sources "believe that it will not result in an indictment of the former president unless a witness cooperates unexpectedly — a long shot in an investigation that has been running for more than three years."
As previously reported, John Durham exposed Fusion GPS and suggested that employees had sent hundreds of emails to reporters containing unverified claims against former President Donald Trump in hopes to stir negative press.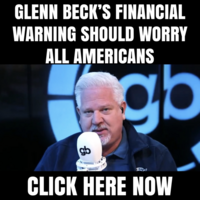 It's unclear if any of these alleged emails are linked to any of the investigations by prosecutors, but it's certainly possible.