A New York City man was arrested Wednesday after he fired at a would-be robber in what NYPD officials have described as a an "outrageous" and "reckless" attempt to stop the robbery.
John Rote, 43, was arrested while on the clock in his Manhattan office building shortly after 2 p.m. Wednesday after a co-worker recognized him in surveillance footage of the incident. Rote, who has a clean criminal record, has been charged with criminal possession of a weapon, criminal possession of a firearm, reckless endangerment and menacing, according to the NYPD.
Surveillance footage of the incident shows Rote identify the would-be mugger, a homeless man, while he was attempting to steal a purse from a 40-year-0ld woman on the platform of the Times Square station. Rote can be seen slowly removing his backpack before retrieving a handgun, which he proceeded to fire in the direction of the mugger.
He then continued to yell at the homeless man, identified as 49-year-old Matthew Roesch, before firing another shot.
"I want to be clear: We don't tolerate this kind of conduct in NYC Transit, period," city Transit President Richard Davey said in a statement after Rote was taken into custody.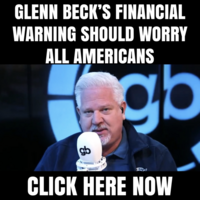 "Once again cameras recorded a perpetrator, and we are grateful the NYPD made an arrest within hours. Thank goodness nobody was hurt here — but what occurred was outrageous, reckless, and unacceptable."
The homeless man — who officials said was "known to police" — was arrested within minutes of the shooting, though Rote was able to leave the area before law enforcement arrived.
Rote was apprehended after police released surveillance footage of the incident and urged the public to come forward with information.