Appearing on CNN's "The Lead", Democratic strategist Paul Begala was coping hard about the recent Hunter Biden iCloud hack and revelations, making the ridiculous claims that further exposure of Hunter Biden's business dealings and embarrassing crack use won't hurt Democrats, that despite the fact that the feds are now considering pressing charges against Hunter in connection with his various illegal activities.
Belaga's crazy claim came in response to a question from CNN host Jake Tapper, who asked:
"Who knows what's going to happen, right? But assuming that Hunter Biden were charged in August, which is a possibility, with something, could that depress Democratic turnout, you think?"
Normally, it would be fair to expect that the president's son being involved in sketchy business deals that smell of corruption, prostitution, and drug use and then being charged in connection with those activities would be less than ideal from a political perspective.
Not according to Belaga the "strategist", who said:
"No. No. I wish the guy well. He struggled with addiction, and, you know, nobody has charged him with anything. But this has been a Republican fixation to no avail.
"They have got no political gain out of this. I looked up Ron Johnson, the senator from Wisconsin, a couple of months ago, was asked about mass shootings … He said, 'Before we pass anything new on guns, let's enforce the law we already have. Let's start with Hunter Biden.' What the heck? So it's a challenge for Hunter Biden. I wish him well, but it's not going to be a political issue."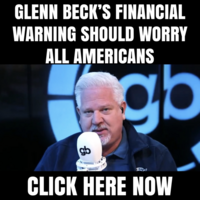 Two questions: 1) why does he wish Hunter Biden well, assuming Hunter was involved in those illegal activities, and 2) unless social media companies again censor Hunter Biden stories, how will his being charged not turn into a political issue, particularly if Joe Biden, the "Big Guy" that was supposedly collecting a cut from Hunter, or at least more involved than he claims to be in the influence-peddling operations, gets dragged into the situation?
Further, why would it not make sense to enforce gun laws against people like Hunter Biden who aren't allowed to own guns because of legal issues (drug use in Hunter's case), but try to fool the background check process and obtain them anyway?
That wasn't answered by Belaga, nor was it asked by the CNN panel. Rather, another panelist, Kasie Hunt, jumped in and agreed with Belaga, saying that the whole situation might actually help Democrats. In her words:
"It seems like, if anything, it probably energizes Democrats because it makes them think it's political and that Republicans are just going after him for that reason."
That's certainly what Democrats would like to believe as midterm races heat up and things look worse and worse for the radical left. Time will tell if Belaga and Hunt are proven correct or if common sense will hold true and the president's son's illegal activities make things even worse for the Democrats.
By: TheAmericanTribune.com, editor of TheAmericanTribune.com. Follow me on Facebook and Subscribe to My Email List