LeBron James, the wealthy NBA superstar who is paid the big bucks to dribble is now at it again, freaking out over a team asking its athletes to show the smallest drop of respect for the American flag and National Anthem.
This time, LeBron is losing it over the idea that the Dallas Cowboys, once an NFL team that he's a fan of, is requiring its players to stand for the National Anthem when it's played before games.
Watch him say that here:
LeBron James said on Instagram Live that he is no longer a #Cowboys fan because he can no longer morally support the team after ownership prevented the players from kneeling during the National Anthem.

Says he's now a fan of the #Brownspic.twitter.com/FapPOFebg5

— Dov Kleiman (@NFL_DovKleiman) October 28, 2022
As you can hear in the clip, LeBron James, talking to his friend and business partner Maverick Carter in an Instagram live video, said that he doesn't support the Cowboys because of the anthem policy.
That comment came when Carter, asking him if he still supports the Cowboys, said:
"I ain't heard you talk s*** about the Cowboys in a long time. I mean, maybe since like 1997 or something. You still a Cowboys fan?"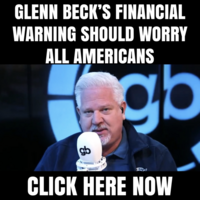 Responding, the NBA star said:
"Nah, man. I had to pull out on the Cowboys, man. It's just a lot of things that was going on when guys were kneeling (for the national anthem) and guys were having freedom of speech and wanted to do it in a very peaceful manner."
Continuing, LeBron then added:
"A lot of people in [the Cowboys'] front office and a lot of people that ran the organization, they were like, 'If you do that around here, then you would never play for this franchise again.' I just didn't think that was appropriate."
So he was upset that the Cowboys were requiring the players to show some basic level of respect for the flag and anthem. As background, Cowboys owner Jerry Jones said back in 2017, before the George Floyd incident and ensuing BLM protests, that Dallas Cowboys players who knelt for the anthem wouldn't be playing in the future. NBC, reporting on that,
said
:
In the 2016 NFL season, quarterback Colin Kaepernick began kneeling during the national anthem in protest of police brutality and social injustice. As more players across the league did the same, Cowboys owner Jerry Jones said in October 2017 that any Dallas player who knelt during the national anthem wouldn't be allowed to play.