An off-duty United States Customs and Border Protection agent received a frightening text from his wife, a teacher at Robb Elementary School, and rushed to the building not knowing he would later become a hero.
He was in he middle of getting a haircut and borrowed his barber's shotgun, got to the school as quickly as possible while there was a school shooting going on, and ended up saving his wife and dozens of children in the process, as reported.
"Help," she wrote, "I love you." Jacob Albarado was getting a haircut at the time. 
He borrowed a shotgun from his barber, who came with him, and headed to where his wife and his second-grade daughter were hiding in the school, according to The New York Times. 
His daughter, 8, was locked in a bathroom and his wife was underneath a desk with her students in their classroom. 
This comes on the news that it took police at least an hour to gun down the shooter, as they faced criticism of not rushing into the school to save children. There are conflicting reports that suggest cops did rush in, but some on-lookers claim they didn't see this and said it took them way too long to get their job done, indirectly blaming them for the loss of more lives.
The report continued: "The suspected shooter was barricaded inside another classroom at the time with the 19 students and two teachers, whom he killed.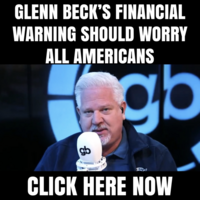 While a CBP elite tactical team was planning to take out the shooter, Albarado coordinated with other officers to get as many children out as possible. He started in the area where his wife had said their daughter was hiding, rescuing other children and teachers along the way.

Two other armed officers covered him during the rescue and another two helped the children and teachers to safety, the newspaper reported."
After the shooting, Whoopi Goldberg flipped out once again, saying she would punch someone if she heard another Senator mention "thoughts and prayers."
Whoopi Goldberg, co-host of 'The View,' has now threatened violence if she hears another Republican senator say their heart was broken or mention "thoughts and prayers."
Whoopi Goldberg was reacting to the sad news of a school shooting that happened in Uvalde, Texas, at Robb Elementary School, where at least 19 students and two adults were shot dead. The shooter, an 18-year-old, was also shot dead by a border agent who rushed into the school.
Goldberg was talking about how she's tired of hearing politicians give "thoughts and prayers" and she specifically mentioned Republicans during her response to the shooting tragedy.
She used a video clip of Senator Chris Murphy (D-CT) calling for gun control within hours of the shooting — and he ended his emotional speech with a question, saying "what are we doing?"
Whoopi said: "So that's the question. What are we doing? Because we're – why are we always at square one with this? And I swear to God, if I see another Republican senator talk about their heart being broken, I'm going to punch somebody."
"I can't take any — thoughts and prayers. If your thoughts and prayers really were with everybody, you would have done something by now," Goldberg insisted, adding, "What the hell is going on?
Joy Behar chimed in asking for people to stop gaslighting her and commented on mental illness.
Joy said: "I want them to stop gaslighting me also… Stop saying it's not guns that kill people. It's people that kill people. It's guns that kill people, okay? Stop saying the opposite… There's mental illness in every country in the world, and they don't have this problem. So stop gaslighting me on that one, and stop saying that you can have a good guy stop a bad guy with a gun… We have seen in both of these shootings in the past three weeks that a good guy tried and could not do it."
This story syndicated with permission from Frank at TrendingViews.com