The train derailment in East Palestine, Ohio keeps getting worse and worse.
On Sunday, Cincinnati and Northern Kentucky announced they have closed their Ohio River water intake valves.
The shutdown was prompted by concerns over the potential contamination of hazardous materials from the spill. Testing has revealed low levels of chemicals in some locations along the waterway, prompting the Greater Cincinnati Water Works (GCWW) and Northern Kentucky Water District (NKWD) to take precautionary measures.
Any train derailment can lead to hazardous materials being spilled and potentially contaminating the surrounding environment. There have been reports of fish dying in local waterways, as well as residents in East Palestine reporting symptoms such as headaches and rashes.
Local news reported:
While samples upstream in the Ohio River have been undetectable for chemicals related to the train derailment or detected at very low levels, NKWD, in concert with GCWW, will shut down its Ohio River intakes as a precautionary measure.

NKWD has plans in place to ensure the drinking water remains safe.

In addition to the continuous monitoring conducted by ORSANCO and GCWW, NKWD will be collecting additional samples over the next few days for analysis.

NKWD's state-of-the art treatment processes − powdered activated carbon in addition to granular activated carbon (GAC) − will also serve as a protective treatment barrier.
President & CEO of NKWD, Lindsey Rechtin.  said in a statement, "Maintaining the safety of our community's drinking water is our highest priority. The response to this Ohio River spill event thus far has been extraordinary. I cannot express enough gratitude to all NKWD staff for their efforts to ensure that our community's drinking water supply remains safe and reliable.
"Moreover, the Ohio River Valley Water Sanitation Commission (ORSANCO) has been an incredible partner throughout this event. As a community member, I am grateful to know that the health of my family is safe because of their efforts."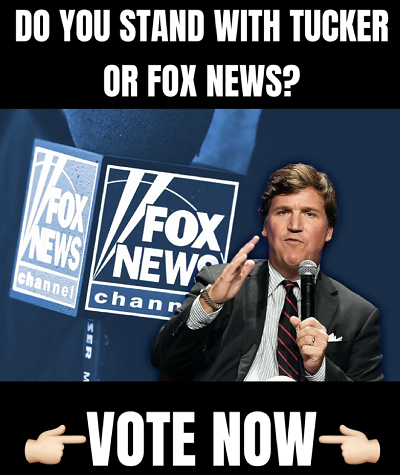 On Friday, Ohio Gov. Mike DeWine claimed that a chemical cloud over the Ohio River has "completely dissipated."
"We do believe that there's no reason to be concerned about water from the Ohio River, and there's never really been a reason to be concerned," DeWine said during a news conference.
A freight train carrying general merchandise derailed on the Norfolk Southern Railroad just before 9 p.m. on Feb. 3, resulting in the derailment of 38 rail cars, 11 of which contained hazardous materials. One of the chemicals that was being transported included vinyl chloride, a cancer-causing substance, and butyl acrylate, which can lead to breathing problems if overexposed.
Although no evidence of these chemicals has been found in the Cincinnati area, the water department is taking steps to ensure the safety of residents.
READ FULL STATEMENT FROM SUNDAY:
Erlanger, KY – On February 3, 2023, in East Palestine, Ohio, a train with tanker cars carrying several types of chemicals derailed and ruptured. Emergency responders were able to quickly respond and contain most of the chemicals. One of the chemicals, however, butyl acrylate, was detected at low levels in the Ohio River far upstream of our water supply intakes. Butyl acrylate is a clear liquid with a sweet odor used in arts and crafts, adhesives, flooring, sinks, bathtubs, to name just a few of the uses of the chemical.

Northern Kentucky Water District (NKWD) is working closely with drinking water utilities that rely on the Ohio River as well as the Ohio River Valley Water Sanitation Commission (ORSANCO) and state and federal regulatory partners to closely monitor the Ohio River. ORSANCO has a detection system that is located along the entire 981 miles of the Ohio River using sophisticated instruments to analyze for chemicals that may be present in the river. Samples are being collected daily at several locations along the Ohio River. NKWD is in close contact with ORSANCO and its partners to track the chemical. NKWD has plans in place to ensure the drinking water remains safe.

Any remaining trace remnants of the spill that may still be in the Ohio River are expected to arrive in the Cincinnati area early Sunday morning (February 19th). NKWD is working closely with the Greater Cincinnati Water Works (GCWW) to continue to monitor the river upstream and at our intakes. In addition to the continuous monitoring conducted by ORSANCO and GCWW, NKWD will be collecting additional samples over the next few days for analysis.

Northern Kentucky Water District (NKWD) serves approximately 81,000 customer accounts, or nearly 300,000 people in Campbell and Kenton Counties, portions of Boone, Grant and Pendleton Counties, and the Greater Cincinnati Northern Kentucky International Airport. While samples upstream and at our intakes in the Ohio River have been non-detectable for chemicals related to the train derailment or detected at very low levels, NKWD, in concert with GCWW, shut down its Ohio River intakes as a precautionary measure at 2:00 a.m. on Sunday, February 19th, ahead of the leading edge of any trace remnants in the Ohio River. NKWD also began additional sampling of the Ohio River this afternoon and no detectable amounts of the contaminants have been found thus far. NKWD will rely on its storage capacity to continue service until the intakes are reopened. NKWD's state-of-the art treatment processes − powdered activated carbon in addition to granular activated carbon (GAC) − will also serve as a protective treatment barrier.

"Maintaining the safety of our community's drinking water is our highest priority," said Lindsey Rechtin, President & CEO of NKWD. "The response to this Ohio River spill event thus far has been extraordinary. I cannot express enough gratitude to all NKWD staff for their efforts to ensure that our community's drinking water supply remains safe and reliable. Moreover, the Ohio River Valley Water Sanitation Commission (ORSANCO) and Thomas More University have been an incredible partner throughout this event. As a community member, I am grateful to know that the health of my family is safe because of their efforts."
SEE REACTIONS;
BREAKING: Greater Cincinnati Water Works is keeping its intake CLOSED after reportedly detecting a compound upstream.

"2-Ethyl-1-hexanol was detected. This compound is commonly used in industrial applications including for flavorings and fragrances."

FULL RELEASE⬇️ @WLWT pic.twitter.com/b0U3Qqu2sA

— Danielle Dindak (@danielledindak) February 19, 2023
Indiana and Kentucky water supplies now affected pic.twitter.com/hgkfXPJYhz

— DC_Draino (@DC_Draino) February 13, 2023