With just a few days before classes begin, problems with heating and cooling in Ohio's largest school system caused teachers across the state to continue their strike. The union says that poor conditioning is a contributing factor to the miserable classroom environment, because if the classrooms are overheated and humid, then pretty much everyone in them is miserable.
As the Columbus Education Association and the Columbus City Schools Board of Education continued their standoff, union members hit the picket line for a second day. The negotiations are scheduled to resume on the afternoon of the first day of school after a federal mediator who is overseeing the negotiations called for both the union and Columbus City Schools to meet. The school district confirmed the meeting will be taking place, according to a post on its Twitter page.
"The Columbus Board of Education remains focused on getting our students and teachers back in the classroom. The federal mediator has called both parties to resume bargaining on August 24. We will provide further updates as appropriate," Twitter's account of the district declared.
Several schools that began the year with no air conditioning were well underway to complete HVAC projects in August. The school board reported to teachers that six more buildings would have their HVAC projects completed by mid-to-late September, according to a report by The Colombus Dispatch. NBC affiliate WCMH in Columbus reported, however, that three schools are unlikely to receive renovations in 2022-23, although the city said they would be completed next summer for two schools.
The arrangement is unacceptable, however, the teachers' union says, given the deplorable teaching conditions. CNN reported that protesters did not trust the school board's promise to improve school conditions because of past vague promises and the lack of specific details in its current offer. "98 Degrees is a Boy Band Not a Classroom Temperature," reads a sign held by a teacher outside East High School – referring to a pop group that was briefly popular in the late 1990s.
The confrontation marks the most recent event in years of tension across the country between teachers who say they are undervalued and underpaid. This happens while several schools report they are financially strapped after enduring the consequences of the coronavirus pandemic. But the teachers, in Columbus, say they have several requests. Including smaller classes, full-time music, physical education and art teachers in elementary schools as well as setting a limit on the number of class periods over the course of the school day, reported NBC News.
Without air conditioning "every 1° F increase in school temperature reduces the amount learned that year by 1% according to Harvard researchers, who released data related to heat and learning. The experts additionally observed that children "are more susceptible to heat-induced illnesses than adults" and need special protections when it comes to high temperatures.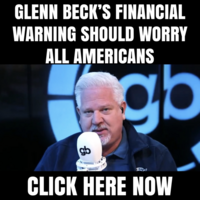 And at the same time, a 2020 report by the U.S. Government Accountability Office found that "about half of the districts needed to update or replace multiple systems like heating, ventilation, and air conditioning (HVAC) or plumbing" — representing about 36,000 schools, a number considered as  a "low-point, conservative estimate."
This story syndicated with licensed permission from Frank who writes about daily news articles. Follow Frank on Facebook and Twitter