It's a pretty darn good day for fans of free speech. Billionaire Elon Musk has officially taken over social media giant Twitter, posting victoriously, "the bird is free" as he hands out a bunch of pink slips to the company's top executives. This is fantastic news, folks. The people responsible for much of the censorship done by the platform are gone and some big changes are coming down the pike policy-wise that will enable better discourse.
And of course, lots of people who were banned for trying to share the truth or what they believe politically will now be unlocked from the digital gulag, free to come back and use the platform as the new digital town square.
According to the Daily Mail, one of those individuals to have their account unlocked is set to be former President Donald Trump.
"Twitter's CEO Parag Agrawal, the chief financial officer Ned Segal and the top lawyer for the firm, Vijaya Gadde, were culled just hours after Musk finalized the $44 billion acquisition last night. The platform's co-founder Biz Stone quickly took to Twitter to thank them for their 'collective contribution to Twitter', adding 'Massive talents, all, and beautiful humans each!'" the report said.
"Sean Edgett, the company's general counsel, and chief customer officer Sarah Personette were also pushed out – as the Tesla boss set out to make his mark in his new position. Musk himself will take over as CEO, a source told Bloomberg – although it may only be an interim role. The fired Twitter executives were hastily shuttled from the building, sources told The Washington Post. Billionaire Musk is set to hold a company-wide town hall meeting today," the Daily Mail reported.
As of noon on Thursday, the engineers that work for the company could no longer make any sort of changes to the code, which helped to ensure that nothing about the platform changed ahead of the formal closing of the deal.
"In a securities filing on April 14, Musk said he did not have confidence in Twitter's management and initially vowed to sack 75 percent of the workforce when he formally bought the tech giant. Agrawal, who has repeatedly clashed with Musk over the number of users Twitter has, will walk away from his job with $42 million, after being chief executive officer for just under a year," the Daily Mail stated.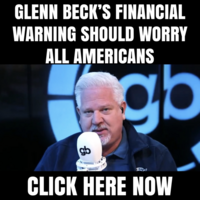 The total compensation that he received for the whole year of 2021 was a staggering $30.4 million, which was largely dolled out in stock awards, after founder Jack Dorsey's resignation in November. The former top attorney for the company, Gadde, who made a healthy $17 million last year, allegedly broke down in tears back in April when news of the deal with Elon Musk came out. She's now been paid out $12.5 million for her agony.
"Ex-CFO Segal – who was the man behind Mr Trump's Twitter ban – also received the handsome sum of $25.4 million after being fired by Musk on Thursday evening. And former CCO Personette was handed $11.2 million as part of Musk's house clearance. Despite Musk's obvious delight with the astonishing deal which will go down in history, some experts have claimed that he has 'overpaid' for the platform," the report added.
Musk also recently revealed the real reason he wanted to purchase the digital platform.
"He said he acquired the company 'because it is important to the future of civilization to have a common digital town square, where a wide range of beliefs can be debated in a healthy manner, without resorting to violence,'" the report said.
And that is just some of the behind-the-scenes stuff with the executives.
But the major story here is that Trump will be coming back to his profile on Twitter, where he had a massive following, just ahead of the midterm elections, with plenty of time to reach out to his base and help galvanize voters to come out and support conservative Republican candidates. That's a huge boost for the GOP.
What will this mean for Truth Social? I don't know. But we know that Trump is a smart man so there's no way he's going to pass up the opportunity to utilize Twitter to its fullest extent. No doubt this will play a huge role in his 2024 presidential campaign, should he officially announce that he's running again.