Biden National Security Advisor Jake Sullivan claimed that the Middle East is "quieter today than it has been in two decades" just one week before the ongoing terrorist attacks against Israeli civilians that have pushed the region to the brink of widespread war.
"And what we said is we want to depressurize, de-escalate, and ultimately integrate the Middle East region. The war in Yemen is in, it's 19 months of truce. For now, the Iranian attacks against U.S. forces have stopped. Our presence in Iraq is stable," Sullivan said during a discussion with The Atlantic. While he did note that the situation could change, Sullivan boasted that the "Middle East region is quieter today than it has been in two decades."
The situation did indeed shift in a dramatic way, as at least 250 Israeli civilians have been killed while at least 50 others have been taken hostage after an unprecedented jihadist incursion into Israeli territory from the Gaza Strip.
Less than one week after Sullivan's proclamation, Israeli Prime Minister Benjamin Netanyahu has mobilized upwards of 150,000 reservists and stated that the nation is at war.
Israeli cities first suffered intense rocket bombardments on Saturday morning that left hundreds of citizens dead or wounded across the country. In southern Israel, Islamist terrorists infiltrated Israeli settlements and proceeded to fire indiscriminately at civilians in their cars and homes.
Dozens of Israeli civilians and soldiers have been abducted and transported to the Gaza Strip, the Israeli Defense Forces have confirmed. Some of the hostages were attending a music festival not far from the Gaza border when they were abducted.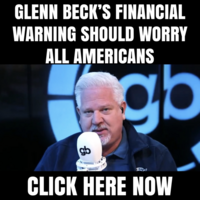 In one barbaric incident, a 30-year-old German woman was killed by Islamists, then stripped naked and paraded through Palestinian territory.
The conflict has pushed the nation to the brink of war as jihadist groups across the Arab world have praised the attacks.
As a result, IDF officials have prepared defenses along the country's border with Lebanon in anticipation of potential attacks from Iranian-backed Hezbollah militias.
This is a developing story.