New Speaker of the House Kevin McCarthy just gave a statement to the press in which he unloaded on Rep. Adam Schiff and his lies, saying that Rep. Schiff lied repeatedly about Trump and Russia while dragging America along for years, even to the point of pushing an impeachment of President Donald Trump that was premised on a lie. Speaking on that, Speaker McCarthy said:
"Adam shift openly lied to the American public. He told you he had proof. He told you he didn't know the whistleblower. He put America for four years to an impeachment that he knew was a lie."
Continuing, Speaker McCarthy then went on to highlight two of the biggest foreign policy disasters of the past few years and connecting those to the desiccated Intel Committee, questioning whether the politicization of it under Schiff and Co. was at least partially responsible for those disasters. In his words:
"At the same time we had Ukraine at the same time we had Afghanistan collapse. Was that the role of the Intel Committee? No. So what I am doing with the Intel Committee, bringing it back to the jurisdiction is supposed to do forward looking to keep this country safe. Keep the politics out of it."
Speaker McCarthy later tweeted out the clip of him making those points along with the caption "Adam Schiff openly and repeatedly lied to the American public. The House Intelligence Committee is no place for politics. I'm going to restore it to its original role of keeping our country safe."
Adam Schiff openly and repeatedly lied to the American public.

The House Intelligence Committee is no place for politics. I'm going to restore it to its original role of keeping our country safe. pic.twitter.com/M3i0ZGTaD5

— Kevin McCarthy (@SpeakerMcCarthy) January 15, 2023
Predictably, McCarthy's tweet brought the leftists out of the woodwork, with commenters stuck in the lies pushed by Schiff and those like him still fresh on their lips as they accused McCarthy of working for Putin to protect Trump, saying things like: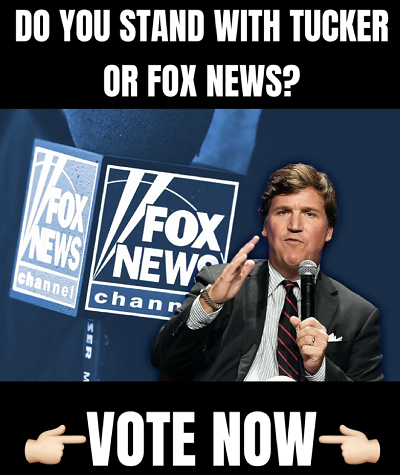 "Translation: I'm going to undo every bit of oversight that would create accountability for every corrupt Trump acolyte who compromised our election with false anti-American claims. I didn't write this tweet. Putin did. I'm blinking for help."
"Trump has taken over the House of Representatives so he can thwart oversight against him. He is stealing the government to protect himself from inciting an attack on the government to try to steal it two years ago to the day. He is never going to stop until he's stopped. Wake up"
"Republicans won't do anything but try to get trump elected now that they've taken the house. Nothing to improve anything for another two years because they need things to be/perceived to be as bad as possible to hurt Biden's chances of re-election. It was a vote to waste 2 years."
"lol – think we are going to trust republicans to tell the truth about anything after the trump years?? lol please. You all lost your badge of honor and trust when you tied yourselves to Trump."
Despite Democrat outrage online and McCarthy's seeming intention to boot Swalwell from the Intel Committee if given the opportunity, it might all come to naught, as the Hill reported, saying:
As the parties clash over the legitimacy of stripping committees from the three targeted Democrats, it's unclear if McCarthy will even be confronted with that option in the case of Schiff and Swalwell. That's because Rep. Hakeem Jeffries (N.Y.), the new Democratic leader, has not yet indicated whether he will seat those two on the Intelligence panel in the new Congress.
HPSCI has term limits on its members, and Swalwell is at the end of the four-cycle cap, leading to questions of whether Jeffries would supply a waiver to try to keep him aboard. Schiff, as the top Democrat on the panel, is exempt from those limits.
Jeffries has begun the process of naming Democrats to the various committees, including the Ethics panel, which revealed its roster on Tuesday. But he has not revealed the Democrats he's putting forward for the Intelligence panel.