Legendary television show host Oprah Winfrey hosted a virtual campaign event for Stacey Abrams, the current Democratic Georgia gubernatorial candidate, on Thursday night where she issued a warning about what awful things might befall the state if she loses the race.
According to Fox News, the event, called "A Thriving Life!" featured a pre-recorded split-screen conversation between Winfrey and Abrams where they chit-chatted about her plans for the state should she manage a massive upset against incumbent GOP Gov. Brian Kemp.
Winfrey, who is now 66, has also been out on the campaign trail for Abrams in the past, attempting to help her defeat Kemp back in 2018, though she still ended up losing, though by a narrow margin.
Abrams, 49, refused to concede the election, which she claimed at the time was "stolen," due to what she referred to as discriminatory election practices and voter suppression. Notice that no one accused her of attempting a coup to destroy democracy over her statements, unlike what the left did to former President Donald Trump.
"You ended up giving the non-concession speech heard around the world as you were demanding that every single vote be counted and every voice be heard in Georgia," Winfrey said during the event.
In the aftermath of her loss, Abrams managed to create a national profile as someone fighting for voting rights, which earned her millions of dollars thanks to book deals and speeches. Heck, she even guest starred in an episode of Star Trek.
The Georgia Democrat also argued that individuals should cast a ballot for her as a means of protecting themselves against future Supreme Court decisions she claims could have a negative impact on minority voting rights and protections for LGBTQ people.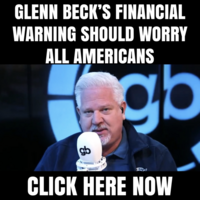 "If we don't elect me, we will have no health care for half a million Georgians," Abrams warned. "Our children will continue to go to underfunded schools where transgender children have been banned from playing with their friends."
"We will have divisive laws that say that you have to lie to your children about their history. The members of the LGBTQ community will not have protection," she continued.
Abrams then said that if Kemp gets elected he "will attack our freedoms, especially if you're a woman." It's the same old tired line about conservatives having a war on women, which stems from the fact that the right doesn't support the murder of unborn children.
"And so if you want opportunity, freedom, and the ability to control your future, you need me as governor, because Brian Kemp's proven he doesn't care, and he won't help," Abrams remarked.
Winfrey jumped in saying, "It's really frightening. I know you're not the kind of woman who gets frightened. You don't live in a fear space. But aren't you deeply concerned that there is this lethargy?"
The talk show host then pointed out that folks are under the impression that their rights are protected because bills exist to keep checks and balances.
"We have learned that the checks and balances aren't in check," she commented.
Winfrey said she thinks Abrams has a "calling to want people to be able to do better, to live better and to thrive in their lives."
"I'm wishing that the people of Georgia come out and make that a reality for you and the state of Georgia," Winfrey stated during the event.
Winfrey isn't the only celebrity throwing their support behind Abrams. Singing sensation John Legend and Ciara have also been vocal about their desire to see the Georgia Democrat bring home a victory.