The Palace of Versailles has been evacuated due to a bomb threat on Saturday. As the New York Times reported, "The French government raised its terrorist threat alert to the highest level on Friday after a knife-wielding man killed a teacher and injured three other people at a school in northern France in what officials described as an Islamist terror attack, deeply disturbing the country."
"The attack put President Emmanuel Macron's government under intense pressure as officials acknowledged that the main suspect in the attack and several of his family members had been identified by intelligence services as radicalized or had been convicted on terrorism charges," the report noted.
According to the Louvre's communication service, no injuries or incidents have been reported. The Paris authorities stated that museum inspections are currently ongoing.
NOW – Palace of Versailles in Paris is evacuated. Bomb threat.pic.twitter.com/7YabgZRyU4

— Disclose.tv (@disclosetv) October 14, 2023
The Louvre Museum in Paris is also evacuating all visitors and personnel and closing early on Saturday due to a written threat.
NOW – Louvre Museum in Paris is evacuated. Bomb threat.pic.twitter.com/qB0WRqUMAa

— Disclose.tv (@disclosetv) October 14, 2023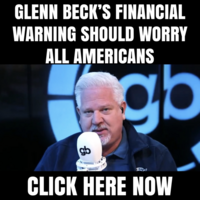 When the evacuation was proclaimed, alarms sounded throughout the vast museum in central Paris overlooking the Seine River, as well as in the underground retail center beneath its iconic pyramid.
The monument was cordoned off from all aspects, including the subterranean entrance, as tourists and other visitors exited. Online videos depicted people fleeing, some hastily and others pausing to take photographs, while others appeared perplexed.
After Friday's school attack, the French government elevated the threat alert level and deployed 7,000 troops to increase security. Authorities in France claim that a former student suspected of Islamic radicalization murdered a teacher and injured three others before being apprehended.
The government is also concerned about the impact of the Israeli-Hamas conflict on France.
The Louvre, which houses works of art such as the Mona Lisa, receives between 30,000 and 40,000 visitors daily.
Tensions have been running high in France since Thursday, when protesters rejected a crackdown on pro-Palestine demonstrations by spray painting Free Palestine on the Statue of the Republic.
France bans Free Palestine demonstrations, protesters respond by vandalizing Statue of the Republic

In Paris, protesters spray painted ''Free Palestine'' on the Statue of the Republic.

Protesters chanted: "We are all Palestinians!''

France's interior minister banned all… pic.twitter.com/THkNAIbvZT

— Kyle Becker (@kylenabecker) October 12, 2023
France's interior minister banned all pro-Palestinian demonstrations in response to an increase in antisemitic acts since Hamas' weekend attack on Israel. Paris police used tear gas and water cannon to disperse pro-Palestinian demonstrators who defied the ban and demonstrated against the Israeli government on Thursday.
Get more of Kyle Becker's commentary by subscribing to his new "Relentless Podcast."