Israeli leaders announced that the country is in a state of war after dozens of Palestinian terrorists infiltrated Israeli territory and proceeded to kill civilians and military targets in an unprecedented attack. Militants have also taken an unknown number of hostages — including children — and transported them to the Gaza Strip. This report contains links that may be disturbing for some readers.
Cities across Israel were struck by hundreds of rockets and mortar rounds on Saturday while dozens of Palestinian terrorists infiltrated a number of cities and military bases in southern Israel after crossing from the Gaza Strip. The number of casualties is unknown at this time, though several civilians and Israeli military personnel are confirmed dead.
Disturbing videos and images showed militants firing indiscriminately at civilian vehicles, massacring civilians at a bus stop in the city of Sderot, and slaughtering civilians in their homes. Others were taken hostage and transported back to the Gaza Strip.
In one instance, militants captured an Israeli family, including multiple small children. Several Israelis were being held in their homes while others were taken to Palestinian territory. The number of hostages in Palestinian hands remains unknown as of this report.
Militants also hit several military targets along the border between Israel and the Gaza Strip. An unknown number of Israeli military personnel were killed while others were taken hostage.
The Israeli-based newspaper Haaretz reported that more than 2,500 rockets were fired from the Gaza Strip in the unprecedented attack. For comparison, roughly 4,000 rockets were fired over the course of the 11-day Gaza Strip conflict in 2021.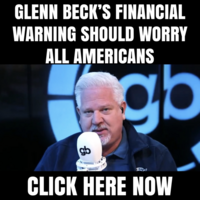 In response, the Israeli Defense Forces launched "Operation Iron Swords" against militant targets in the Gaza Strip. "We are at war, not an operation," Israeli Prime Minister Benjamin Netanyahu said in a statement, adding that he had ordered a wide-scale mobilization of reserves.  "Hamas has launched a murderous surprise attack against the State of Israel and its citizens. I ordered first of all to cleanse the settlements of the terrorists who had infiltrated and ordered a large-scale mobilization of reserves. The enemy will pay a price they have never known.," he said.
This is a developing story.