House Speaker Nancy Pelosi (D-California) revealed in regulatory filings that her husband, Paul Pelosi, sold millions of shares of chipmaker Nvidia at a loss a day before the Senate passed a multibillion-dollar bill. The bill was designed in part to boost U.S. chip manufacturing and it sent the shares of Nvidia skyrocketing.
Paul Pelosi sold 25,000 shares of Nvidia at $165.05 each, valued at $4.1 million, according to the filing. He suffered a loss of $341,365 in the transaction. He also missed a big payday, as Nvidia shares have since jumped 7.8 percent to $177.90. The sale occurs a month after a June 17 filing revealed that Pelosi exerted call options to buy 20,000 Nvidia shares, purchasing the options as well as 5,000 shares directly last summer.
The Senate is expected to vote on final passage in coming days of legislation providing about $52 billion in government subsidies for U.S. semiconductor production, as well as an investment tax credit for chip plants estimated to be worth $24 billion.
The legislation, which aims to make the domestic chip industry more competitive with China's, would then be taken up in the U.S. House under Pelosi's direction.
Drew Hammill, the deputy chief of staff to Pelosi, wrote in a statement to Forbes, "Mr. Pelosi decided to sell the stock at a loss rather than allow misinformation in the press about the trade to continue."
There has been significant public interest in the investments of Paul Pelosi, most notably when he realized a $5.3 million windfall after exercising Alphabet options last June, not long before a House vote on antitrust actions against the Silicon Valley titans. Given that the options of Pelosi would have expired the day they exercised them, it is highly unlikely that anything against the rules would have happened. Mr. Pelosi also purchased over $2 million worth of Tesla stock in March.
Members of Congress are legally required to publicly disclose all transactions made by themselves or their immediate family in the next 45 days.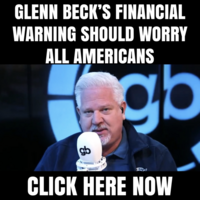 Sens. Jon Ossoff (D-Ga.) and Mark Kelly (D-Arizona) introduced a bill in January banning members of Congress and their family members from holding individual stocks, an idea for which Nancy Pelosi has indicated her openness. In response to a reporter's question last week about whether her husband, Paul Pelosi, had ever traded on information provided by her, Pelosi said, "Absolutely not."
Last week, Sen. Josh Hawley (R-Montana) had called for a hearing to crack down on alleged inside trading by lawmakers and their families, citing the "Pelosi and Nvidia" deal as an example. "Speaker Pelosi and her husband are undeterred from cashing in," Hawley said in a letter to Senator Gary Peters (D-Michigan), the head of the Senate Homeland Security and Governmental Affairs Committee.
The trading activity of the Pelosi family is viral on social networks. A Twitter account called "Nancy Pelosi Stock Tracker" that tracks the couple's holdings has 88,000 followers, while TikTok videos about the investments of Mr. Pelosi generate millions of views.
This story syndicated with licensed permission from Frank who writes about Conservative Politics News. Follow Frank on Facebook and Twitter