Christiane Amanpour, a leftist journalist whose reporting betrays no sympathy for Israel's precarious position in the Middle East, led the latest Amanpour & Co. broadcast with interviews of survivors and family members of kidnapped Israelis on Monday's edition of her show, which airs on CNN International and tax-funded PBS.
But why did PBS delete Amanpour indicating that Hamas was responsible for bringing death and destruction to Gaza?
This is what PBS edited out of her monologue on the situation.
As you know, war crimes have been committed by Hamas against civilians inside Israel with the slaughter of innocents there. And of course, you heard Tzipi Livni and many people saying that the death and destruction of Palestinian people inside Gaza is fully on the shoulders of Hamas.
Watch the segment below:

Here is more of what Amanpour said on CNN International.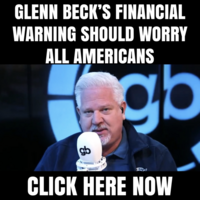 Hello, everyone, and welcome to "Amanpour." Here's what's coming up. Israeli Prime Minister Benjamin Netanyahu is expected to address the nation this hour … after a devastating and unprecedented slaughter by Hamas inside Israel. And the number of Israelis confirmed killed in the attack continues to rise. As fears grow for the people taken hostage, my conversation with a woman who says her 19-year-old sister was kidnapped by Hamas. 
And we speak to a survivor of the massacre of that music festival in Southern Israel. Also, ahead, how this attack unfolded and what happens next. I speak to an IDF spokesperson,  to veteran politician, Tzipi Livni, and to a former head of Mossad. […]
Today, Israel declared a "complete siege of Gaza." The [Israeli] defense minister [said] no water, no food, no electricity, no fuel will be allowed in. As he [said] we are fighting barbaric terrorists. This comes on the third day of anger, agony, and despair in [Israel] after Hamas launched a surprise assault from Gaza on Saturday, that's killed more than 700 people, taken dozens hostage, and left thousands more injured, and these numbers are all expected to rise. 
Gaza is being hit with near continuous air strikes as Israel has declared war. So far, more than 550 Palestinians have been killed, with thousands more injured according to the Palestinian health minister inside Gaza. And there are concerns of a broader conflict as the Israel Defense Forces reveal it is also striking within Lebanese territory. 
The scale of the attack, the worst single day of death since Israel was founded in 1948, means everyone knows someone who's been impacted. […]
Amanpour introduced the program, devoted to the Israeli attacks, by describing the invasion as "an unprecedented and devastating slaughter by Hamas."
Why would a taxpayer-funded entity edit out the journalist's remarks? Because the American people "can't handle the truth"?
Get more of Kyle Becker's commentary by subscribing to his new "Relentless Podcast."