New reports indicate that Rep. Hakeem Jeffries of New York who is the presumed front-runner to replace current House Speaker Nancy Pelosi as leader of the House Democrats is a big, big fan of a new bill that would create a commission to study reparations for those who are descended from enslaved people, according to reports from Fox News.
Because nothing screams pandering like reparations. Am I right? That's what this talk of reparations is all about. It has nothing to do with righting some former wrong in our nation's history. That's already been done. No, what the left really wants to do is essentially use reparations as a kind of bribe in order to get more and more minorities to sign up to vote leftist in every election from here until eternity.
However, what kind of twisted sense of justice seeks to punish innocent people for crimes committed by their ancestors hundreds of years ago? Those in our nation today have never owned slaves. In fact, the notion of owning another person is repulsive in modern culture. It's morally wrong to hold someone accountable for a crime they never committed.
"H.R. 40, authored by Rep. Sheila Jackson Lee, D-Texas, calls for the creation of an expert panel to study the legacy of slavery and consider reparations for the descendants. The legislation has passed the Judiciary Committee, but Pelosi never brought it to the floor for a vote," Newsmax said.
"The call for reparations represents a commitment to entering a constructive dialogue on the role of slavery and racism in shaping present-day conditions in our community and American society," Jackson went on to say.
If Jeffries is elected to take Pelosi's place, it would be the first time in history for a black man to lead a major party in Congress. The New York Democrat was also one of the earliest supporters of the proposed legislation when it was first introduced in 2019.
During a hearing concerning the bill in the House Judiciary Committee, Jeffries stated that a study was the least Congress could do for those who are descendants of enslaved individuals after so many generations of injustice.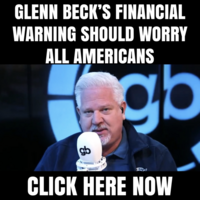 "We're not going to move on because after slavery, [there was] Jim Crow and the rise of the KKK," Jeffries stated during the hearing. "And the lynching epidemic. And Plessy v. Ferguson. And Black Wall Street in 1921 destroyed." 
"This is a great country, we've come a long way, we still have a long way to go, we're not perfect, but we're marching to a more perfect union," he continued. "The least we can do is study these historic wrongs. That's the least that this Congress can do."
Yes, this is indeed a great country. The people who helped to build this country sought from the very beginning to find ways to eliminate the horror show that was slavery. It's why the three-fifths clause in the Constitution existed from the get-go. It was designed to prevent the south from being able to count slaves as full people in their population which would give them a massive number of representatives in Congress. This would have led to slavery becoming a permanent institution.
And that would have been horrific.
The fact remains that a person should not be held accountable for the actions of others. This is a basic tenet of justice and fairness. It's sad that even needs to be explained. Let's hope folks don't fall for this obvious political tactic being used by the left that degrades minorities from being human beings to nothing more than votes for the Democratic Party.