A California law enforcement association announced that it will be reviewing the membership of Paul Pelosi amid reports that he presented his membership card to officers when he was arrested for driving under the influence in May. House Speaker Nancy Pelosi's 82-year-old husband was arraigned on two misdemeanor counts stemming from a May 28 car accident as he left a dinner party in Napa, California.
Paul Pelosi arrest details revealed on video:
The criminal complaint said that when California Highway Patrol officers asked Paul Pelosi for identification, he handed them his driver's license and his CHP 11-99 Foundation card. The complaint did not state if Pelosi had any intention of giving the card to the officers or if anything was said when the card was handed. The California Highway Patrol 11-99 (CHP 11-99) Foundation was established in 1982. Its purpose is to provide assistance to California Highway Patrol employees and grant scholarships to their children, according to the website of the group.
CHP 11-99 Foundation has confirmed that all members who provide their names or property to law enforcement are in violation of the terms and conditions of the group. The foundation noted the portion of its policy that stipulates that all attempts to use the membership in return for "preferential treatment" in any contact with law enforcement will lead to immediate dismissal. The CHP 11-99 Foundation indicates that the cards – which show members' year of membership, current membership level and identification number – are used for identification of members "at different public and private events and to display their pride in membership and support of the CHP." Misuse of the policy would lead to instant termination of membership.
"We will await the outcome of this trial and will evaluate Mr. Pelosi's membership status once we have all of the facts," Laura Reed, the spokesperson of the group stated. "If it is proven he violated our terms and conditions, we will revoke his membership and we would request that all membership items be returned as they are property of the 11-99 Foundation. Once we receive those items, we would issue a refund of any contribution he's made to the Foundation," she continued.
Reed stated that the CHP 11-99 Foundation had heard about the media reports, but indicated that the incident regarding Paul Pelosi was an active investigation and that they are waiting to have all the facts, according to Fox News.
Paul Pelosi was charged with driving under the influence resulting in injury and driving with a blood alcohol level of 0.08% or more resulting in injury. He has pleaded not guilty. Law enforcement responding to the crash reported that the eyes of Pelosi appeared "red/watery, he could not stand on his feet, had slurred speech and the smell of alcoholic beverages was strong," according to the complaint.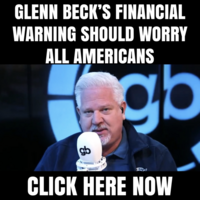 The victim who drove the SUV that was hit by Pelosi's Porsche testified to investigators that he suffered from headaches, "pain in his upper right arm, right shoulder and neck" and had trouble picking things up following the accident, the document adds.
This story syndicated with licensed permission from Frank who writes about Conservative Politics News. Follow Frank on Facebook and Twitter