The United States Park Police revealed on Wednesday that they made an arrest in the vandalizing of the Washington Monument, which is located in our nation's capital. This, ladies and gentlemen, is why we can't have nice things. People have become savages in this day and age, thanks in large part to the insanity young people are being indoctrinated with, in both public schools and universities.
According to a report from Just the News, a vandal decided to take a bunch of red paint and splash it all over the 555-foot obelisk monument, taking said paint and crafting what's being called an "anti-government" message with it. The monument was then shut down temporarily. Given that this was destruction of public property, it wouldn't surprise me to learn that the individual who committed this crime was a raging leftist who hates everything the Washington Monument represents concerning our nation.
Officials identified the suspect as Shaun Ray Deaton, 44, originally from the city of Bloomington, Indiana. This guy was clearly old enough to know better. You don't need to destroy property in order to make a political point. We have the Internet. Create clever memes, post them on social media with clever hashtags and watch them spread around the world. Much more effective and at the end of the day, it won't land you in prison. Well, at least not for now.
"He faces criminal charges of vandalism, tampering and trespassing at the National Mall, in the nation's capital, but additional charges may be added, the National Park Service stated," the report revealed.
The Monument Preservation crew, which works for the agency, got to work quickly to remove the paint in the early morning hours on Wednesday.
"The top layer of paint is coming off and the pigment that seeped into the stone will be treated with many rounds of cleaning product application," officials went on to say.
For those who might not know, the Washington Monument was erected IN the National Mall to honor our first and probably greatest president, George Washington.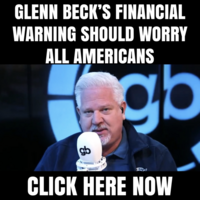 Speaking about this monument reminds me that we need more George Washington's in our country today. Washington had an amazingly high reputation among his peers and many of them actually wanted him to be the king of the United States. However, Washington said no way and actually relinquished his own power after serving eight years. Such a thing was almost unheard of at the time.
This action set a precedent for presidents serving eight years, though this principle wasn't codified in law until Franklin Delano Roosevelt served three terms many years later during the period of World War II.
Just imagine this, folks. A man had power over a standing military and an entire nation. Yet, unlike leaders throughout history, he willingly stepped down and gave it all up for the sake of his countrymen. He selflessly served each time his country needed him, despite the fact that all he wanted was to go home and be a farmer.
Where are these kinds of leaders today?