U.S. Rep. Scott Perry appeared on Newsmax's The Record With Greta Van Susteren to discuss the impeachment inquiry into President Biden. The Freedom Caucus member thoroughly rejected claims that the inquiry lacks evidence, pointing to bank records.
Van Susteren began by asking Perry who he believes will be the targets of subpoenas from congressional investigators. "Well I think we would like to talk to Hunter Biden, but probably folks like Tony Bobulinski and maybe James Biden. There is a whole host of people I think that we would like to bring in," Perry said.
"We've got quite the laundry list of folks that we want to bring in and see what they have to say about the documentation we have, if they want to corroborate that or explain some of that," he went on to say.
Van Susteren then stated that explaining how the Biden family received tens-of-millions of dollars from foreign governments will present a difficult hurdle for the administration. Perry agreed, saying, "That's what I would call the probable cause and there's a mountain of it."
"20-million-dollars in unexplained wealth. We don't know what the product or the service that was provided from the Biden family for that 20-million-dollars," he continued before listing additional evidence. "Coming mostly from foreign nationals of questionable repute oftentimes. We've got I think about 175 suspicious activity reports, reporting from the banks too, treasury on the Biden's bank accounts, we have transactions listed as 'Biden' but no first names, so we have to figure that out."
Van Susteren then posed a hypothetical if she were representing the president's legal team, stating that there is a-lot of circumstantial evidence but Republicans would need to prove more. "For it to have any impact on the president, you'd have to prove that either the president got some of the money, or he changed some policy, or he did something," she said. "You've gotta connect it to the president."
Perry agreed, stating that answering those questions is one of the central reasons for opening the inquiry. "We need to see all the bank accounts, which we have not been able to do so far, which is why there is an inquiry, among other reasons."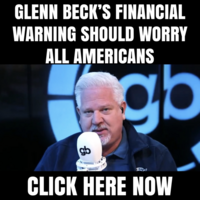 The Pennsylvania congressman also pointed to an infamous video clip in which Biden bragged about strong-arming the Ukrainian government to have prosecutor Viktor Shokin fired. Shokin was rumored to be heading up an investigation into Burisma, a Ukrainian energy firm where Hunter Biden sat on the board.
"The president's son was hired by that company to get the prosecutor off of their back," Perry said. "So it does seem – I know it's circumstantial but, as you know Greta, even fingerprints on the murder weapon are circumstantial."
Republican Rep. Scott Perry told Newsmax that $20 million in unexplained payments to President Joe Biden's family and associates constitutes "probable cause." https://t.co/pu6iPmzKh8 pic.twitter.com/ArG9JPHPi0

— NEWSMAX (@NEWSMAX) September 23, 2023