Transportation Secretary Pete Buttigieg hasn't been on 'maternity leave' these past few weeks, but you wouldn't have known it from his reaction to the train derailment near East Palestine, Ohio on February 3rd that led to one of the biggest ecological disasters in modern U.S. history.
Buttigieg waited ten days to address the environmental fallout from the Norfolk Southern train derailment, which led to fifty cars transporting toxic chemicals, including the carcinogen vinyl chloride, being leaked into the air and water. Emergency teams at the site performed a controlled burn and explosion of vinyl chloride in an attempt to limit the environmental damage.
After being publicly absent during the chaos and confusion in Ohio, Buttigieg finally offered an explanation for why he had silent about it. He was powerless to act.
"We're constrained by law on some areas of rail regulation (like the braking rule withdrawn by the Trump administration in 2018 because of a law passed by Congress in 2015)," Buttigieg wrote in a Twitter thread.
Buttigieg issued a lame statement that purportedly means he might someday be able to do his job and ensure safety on America's railways.
"In the wake of the East Palestine derailment and its impact on hundreds of residents, we're seeing lots of newfound or renewed (and welcome) interest in our work on rail safety, so I wanted to share more about what we've been doing in this area," he said.
"We are making historic investments on rail safety through funding in the Bipartisan Infrastructure Law, work that accelerates this year and continue in the years to come," he added.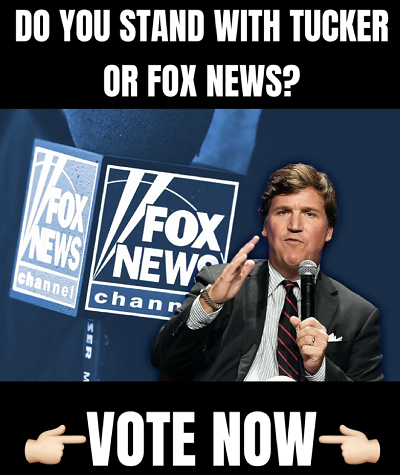 "In June we announced $120 million in grants to help improve railway safety," he continued. "The infrastructure law created a new program that provides $3 billion dedicated to eliminating at-grade rail crossings to reduce crashes and save lives."
The Bipartisan Infrastructure Bill that was signed into law last fall was more of a green slush fund than an "infrastructure" bill. Over one trillion dollars of the funding went for the "Green New Deal." Maybe more of that funding should have went to America's infrastructure, such as its deteriorating railways.
Buttigieg passed the buck to former President Donald Trump and to Congress for the train derailment issues.
"DOT is continually updating & enforcing our rail regulations to make trains safer & push the injury rate toward zero," he said.
"We're constrained by law on some areas of rail regulation (like the braking rule withdrawn by the Trump administration in 2018 because of a law passed by Congress in 2015), but we are using the powers we do have to keep people safe," he added.
"And of course, I'm always ready to work with Congress on furthering (or in some cases, restoring) our capacity to address rail safety issues."
On Thursday, a train carrying hazardous materials derailed near Detroit, Michigan. It was reported the train car was "showing no sign of leaking or damage."
But there have been other trail derailments thus far in 2023. On Monday, an 18-wheeler ran into a train carrying hazardous materials, predominately household cleaning products, near Splendora City, Texas, located about 40 miles northeast of Houston. The truck driver did not survive the crash.
Two other train accidents happened on Monday. A train hit a man in Blount County, Tennessee while crossing the tracks. A train derailment in South Carolina also occurred on Monday. An investigation into the cause of that derailment is ongoing. Neither accident appeared to involve chemical spills or fires, fortunately.
On January 28, there was another train derailment, which caused an acid spill. About 130 people in north Louisiana were ordered to evacuate due to a leak of corrosive chemicals.
The worst of these disasters is clearly the train derailment near East Palestine, Ohio, which has led to an ecological disaster. As stated above, Buttigieg remained silent about the accident for ten days, even while attending public events and bemoaning that there are two many white men in construction jobs.
Buttigieg made no mention of the Ohio train derailment while speaking at a conference this morning but did find the time to say that there are too many white people who work construction. pic.twitter.com/q4WNcq10h9

— Greg Price (@greg_price11) February 13, 2023
Buttigieg on February 13th finally addressed the Ohio disaster.
"I continue to be concerned about the impacts of the Feb 3 train derailment near East Palestine, OH, and the effects on families in the ten days since their lives were upended through no fault of their own," Buttigieg tweeted. "It's important that families have access to useful & accurate information."
He laid out details of the derailment in the Twitter thread, sharing that the transportation department "has been supporting the investigation led by The National Transportation Safety Board (NTSB)" and that "Federal Rail Administration and Pipelines and Hazardous Materials teams were onsite within hours of the initial incident and continue to be actively engaged." He said that federal Environmental Protection Agency (EPA) partners are actively monitoring the air quality both indoors and outdoors to test for "chemicals of concern."
Nearly 2,000 residents were evacuated at the time of the derailment, but have since been allowed to return to their homes, CBS News reported. There are lingering concerns about the ecological fallout, even as public officials have stated that a chemical "plume" made its way into the Ohio river, where approximately 5 million Americans get their drinking water.
Follow Kyle Becker on Twitter @kylenabecker.