[NOTE: This Story Has Been Updated Will Full Context Added]
PayPal founder and GOP mega-donor Peter Thiel commented on the 2024 Presidential race, saying he will "strongly" support Ron DeSantis if he is the nominee in 2024.
Speaking on The Free Press' "Honestly" podcast, Thiel gave advice to the presidential hopeful, saying his focus on issues of "wokeness" may come at the expense of more pressing matters like the cost of rents and housing across the country.
NEW from Peter Thiel → 🇺🇸 🇺🇸 🇺🇸

"I think @RonDeSantisFL would make a terrific president if he's the Republican nominee. I will strongly support him in 2024."

via @BariWeiss's @TheHonestlyPod https://t.co/qPLQxK3HQf pic.twitter.com/XAUrphDFiW

— Brian Anderson (@AZBrianAnderson) May 3, 2023
Here is his full quote:
Since DeSantis stans are misinterpreting this as some sort of endorsement from Peter Thiel — and it's really the opposite — here's the full context of his quote to @bariweiss.

Thiel is saying that DeSantis is focusing on the wrong issues entirely. pic.twitter.com/hEI1ItoKAS

— Teddy Schleifer (@teddyschleifer) May 3, 2023
From Daily Caller: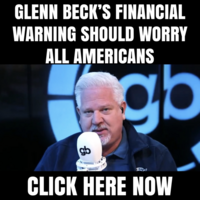 "That kind of an economic cost is probably not enough to offset all the 'wokeness' in the world or even the taxes. And so it's a really hard problem to solve. Like, what do you do about these runaway rents, these runaway housing costs, that's a super hard problem to solve, I have no idea how to solve that. I understand why DeSantis doesn't talk about that but it surely is a bigger problem."
Should DeSantis jump into the GOP nominating contest as expected, he will benefit from the largesse Thiel has promised to direct his way.
Previously, the venture capitalist gave $1.25 million to Trump's 2016 campaign and spoke on his behalf at the Republican National Convention. Thiel backed away from political activism in 2020 and did not provide financial support to Trump's reelection, though in 2022 returned with $35 million in donations to Republicans nationwide, making him one of the GOP's largest donors.
Thiel's unhappiness with the GOP's culture wars is well known, and he has previously promised to not fund any Republican candidates in 2024 as a result. Associates said the billionaire would rather see challengers to President Joe Biden focus on bolstering U.S. innovation while preventing competition to the U.S. from China and other foreign nations.
The eccentric PayPal founder, who went on to found data company Palantir before becoming a prolific venture capitalist, has a net worth of $4 billion according to Forbes.