As the failure of Silicon Valley Bank continues to send ripples through the financial sector, many are taking a deeper look into the people that were running the bank, as well as their policies.
It is difficult to determine the exact implications that SVB's left-leaning policies and political affiliations have had on its failure, as there are likely a variety of factors that contributed to the bank's financial troubles. However, some have criticized SVB for prioritizing political alignment over financial stability, and for potentially lending money to companies based on their political ideologies rather than their business prospects.
According to OpenSecrets.com, a nonpartisan, independent, and nonprofit research group that specializes in tracking the influence of money in American politics, seven of the top eight donors were members of the Democrat Party, including none other than Chuck Schumer.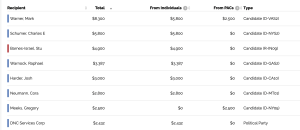 The New York Post even notes:
What is clear is that the bank, and much of the board, burnished their Democratic credentials as part of their strategy.

They donated to Obama, Clinton and President Biden, and to local Democratic congressional reps including Pelosi — as well as political action committees for Senate Majority Leader Chuck Schumer (D-NY) and Sen. Mark Warner (D-Va.), a longtime member of the powerful Senate Banking Committee.
"Everyone knew it was the go-to bank for woke CEOs. They knew they were aligned politically. The companies SVB loaned money to all had a woke agenda," one source told the Post.
Director, Kate Mitchell, traveled to Japan over Thanksgiving and prayed at a Shinto shrine in Kyoto after Donald Trump won the 2016 election.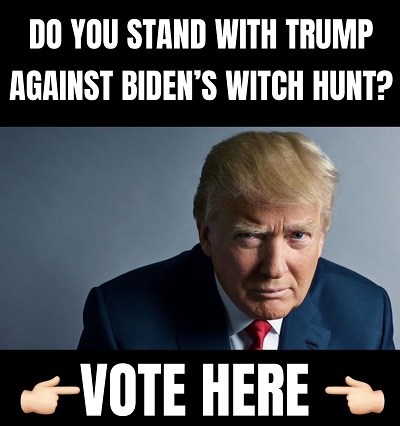 "I prayed for me and us to get beyond our grieving and shock and to figure out how to engage and listen to what happened and come back together," she told CNBC.
Garen K. Staglin joined the board during 2012. His Napa Valley estate is less than 15 minutes away from the property owned by Democratic Speaker Nancy Pelosi.
In 2020, he donated $10,000 to the Biden Victory Fund, and in 2016 he contributed $54,000 to Clinton's Hillary Victory Fund (in addition to $25,000 the previous year). Staglin also supported Obama with a $35,800 donation in 2011 and donated $10,000 to the Democratic National Committee in 2022.
Despite this lack of political diversity, SVB touts "diverse enterprises owned by historically underrepresented groups, including minorities, women, veterans, people with disabilities and the LGBTQ+ community." This is still on their website, despite the bank's crash.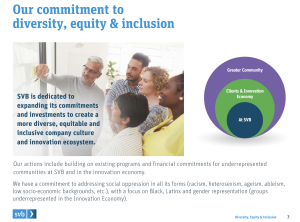 Some may view SVB's emphasis on working with diverse businesses owned by underrepresented groups as hypocritical or insincere, given the bank's apparent lack of political diversity and its connections to prominent Democratic politicians. This could have potentially damaged the bank's reputation and made it more difficult to attract customers who prioritize ideological diversity or neutrality.