Police in the United Kingdom are investigating the death of former Pittsburgh Penguins player Adam Johnson, who died after his throat was slashed by an opposing player's skate. The incident has set social media ablaze, with many calling for Canadian hockey player Matt Petgrave to be charged with manslaughter or murder after viewing video of the fatal moment.
Johnson was killed Saturday in what his team, the Nottingham Panthers in England's Elite Ice Hockey League, have described as a "freak accident."
The American ice hockey player was killed after he throat was slashed by a skate following a collision at the  Utilita Arena in Sheffield. He received medical attention on the ice but was pronounced dead shortly after arriving at a local hospital.
In the wake of Johnson's death, the Elite Ice Hockey League has postponed all games scheduled for Tuesday and Wednesday.
"The Nottingham Panthers are truly devastated to announce that Adam Johnson has tragically passed away following a freak accident at the game in Sheffield last night," the Nottingham Panthers wrote in a social media post over the weekend.
On Monday, the South Yorkshire Police released a statement confirming that the incident is under investigation. "Our officers remain at the scene carrying out enquiries and our investigation into the circumstances surrounding the incident remain ongoing," reads the statement.
"We would encourage the public to avoid speculation regarding the incident while we continue our enquiries."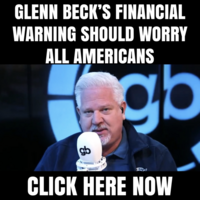 Footage of the fatal incident has sparked intense debates with many calling for Petgrave to be criminally charged. Petgrave can be seen colliding with another player before his leg catapulted up towards Johnson's neck, generating debate over whether the kick was intentional or a result of the collision.
"I played hockey into college. Seen many a gruesome injury, suffered a few myself," independent reporter Dan Lyman wrote in an X post. "Never seen anything remotely like this. Looks intentional. You be the judge."
"In slow motion, you can see that Matt Petgrave kicked Adam Johnson not just once, but twice," said former U.S. Senate candidate Lauren Witzke.
It is unclear whether Petgrave is currently being investigated as part of the law enforcement investigation.