A new poll conducted by Harvard/CAPS Harris found that a majority of Americans believe the federal indictment of former President Donald Trump is politically motivated and amounts to election interference.
The June poll surveyed 2,090 registered voters from June 14-15 and found that 55 percent of respondents view the indictment of the former president as politically motivated. This includes 83 percent of Republicans, 55 percent of independents and even 28 percent of Democrats.
A slightly higher number think the indictment constitutes "interference by the DOJ in the 2024 elections" at 56 percent, including 84 percent of Republicans, 51 percent of independents and 32 percent of Democrats.
Harvard Harris Poll:

— 55% of Americans say Trump's indictment is politically motivated, (including 83% of Republicans and 55% of Independents)

— 56% consider Trump's federal indictment to be an interference by the Justice Department in the 2024 Elections pic.twitter.com/9UtnV0UtD2

— InteractivePolls (@IAPolls2022) June 16, 2023
A majority of respondents also said the indictment against Trump is "strong" or "very strong," however. A plurality of respondents said the case was "very strong" at 32 percent while 26 percent described it as "somewhat strong." An additional 42 percent of registered voters said the indictment was "weak" or "somewhat weak."
Respondents were also polled on the classified documents scandals relating to President Biden and former Secretary of State Hillary Clinton. An overwhelming majority of voters — 72 percent — said it was likely that Hillary Clinton mishandled classified information after setting up a private email server. Additionally, 69 percent said Clinton "obstructed justice" by destroying evidence and wiping hard drives.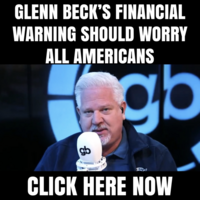 Similarly, a strong majority of respondents think President Biden mishandled classified information by storing documents in a number of unsecured locations around the country, including his Delaware garage. In total, 65 percent of surveyed registered voters said Biden mishandled classified information.
Additionally, a majority of Americans think prosecuting Trump for mishandling classified information when Biden and Clinton did the same amounts to selective prosecution. A total of 53 percent of respondents said indicting Trump is selective prosecution while 47 percent said it is "fair justice."
When asked whether the indictment helps or hurts the former presidents, respondents were split 50-50.