The knives are out for UFC after the mixed martial arts league announced a major partnership to promote Bud Light and its parent company Anheuser-Busch, both of which are still reeling from continued boycotts by former customers upset over a previous partnership with a liberal transgender influencer.
Earlier this week, UFC CEO Dana White unveiled a $100 million multi-year sponsorship agreement with the pilsner brew which will see the Bud Light brand promoted at arenas, other events, and in nationwide advertising campaigns. The deal was a slap in the face to the league's base of conservative viewers who are drawn to its antithetical ethos in an era of ultra-woke major league sports.
White pushed back on critics who questioned whether he expected the blowback.
"Believe me, if you think that I got into this thinking that wouldn't happen, you're out of your mind," White said during the Power Slap 5 post-fight press conference. "People are very opinionated about this. It's almost like through COVID. What did I say during COVID? Somebody's got to be first and there are reasons why I felt we could be first going through COVID. I knew that we would do it right. You know the story.
"But when it comes to Anheuser-Busch and Bud Light, everybody talks about, 'Oh you did it for money!' Hey dummies, all sponsorship deals are about money. So when you talk about being a sellout, I have multiple deals in front of me. So it's not like Bud Light showed up and they were the only option I had to get money. You know how f****** stupid that is?"
The longtime UFC executive then turned around and argued the deal in fact was not about the money.
"This was all about everybody on every side of this deal that were involved, other beer companies and everything else, [and they] absolutely, positively know this was not about money for me," White said. "We were going to end up with money no matter who we ended up with."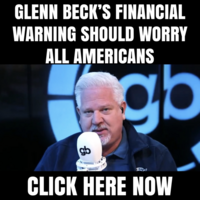 The flimsy excuses haven't stopped conservatives from tanking UFC online. Robby Starbuck told his 370,000 followers on X that the MMA league would have gotten more bang for their buck by "lighting the money on fire."
Bud Light is paying $100 Million to be the official beer of @UFC and you know what? Lighting that money on fire would have been less embarrassing than what's about to happen. Fighters are gonna hate this. Fans will hate it. The customers aren't coming back @budlight. Period. You… pic.twitter.com/L15A3jBLAW

— Robby Starbuck (@robbystarbuck) October 25, 2023
Clay Travis, the founder of sports media website OutKick, said he hasn't seen a single can of Bud at his fall tailgating parties.
Bud Light just spent $100 million on a UFC sponsorship deal to try and cancel out the chicks with dicks ad. No one is drinking Bud Light at any tailgate I've been to this fall. Brand is dead: https://t.co/RfCe4AxurB

— Clay Travis (@ClayTravis) October 24, 2023