Now we know what President Joe Biden has been doing while Middle Eastern war rages in Israel and in Gaza. On Sunday and Monday, President Joe Biden quietly sat for an interview with Special Counsel Robert Hur. White House Counsel's Office spokesman Ian Sams cited the interviews as additional proof that Biden has cooperated with the investigation from the outset.
"The president has been interviewed as part of the investigation being led by Special Counsel Robert Hur," the spokesman said.
"The voluntary interview was conducted at the White House over two days, Sunday and Monday, and concluded Monday. As we have said from the beginning, the president and the White House are cooperating with this investigation, and as it has been appropriate, we have provided relevant updates publicly, being as transparent as we can consistent with protecting and preserving the integrity of the investigation. We would refer other questions to the Justice Department at this time," he added.
JUST IN: @POTUS Biden interviewed by the special counsel investigating alleged mishandling of classified documents at his home and former personal office. The "voluntary interview was conducted at the White House over two days, Sunday and Monday, and concluded Monday." pic.twitter.com/jQJMbORoX0

— Ed O'Keefe (@edokeefe) October 9, 2023
The federal investigation into President Joe Biden's handling of classified documents has been slow-developing, in contrast with the probes into former Vice President Mike Pence and former President Donald Trump.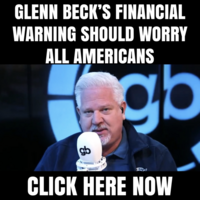 In January, Attorney General Merrick Garland appointed Hur as a special counsel after classified documents from the Obama administration were discovered at the President's former office in Washington, D.C., as well as his residence in Wilmington, Delaware.
Biden said earlier this year he was "cooperating fully and completely" with the DOJ's investigation.
Pence cooperated with federal investigators by providing an interview regarding his handling of classified material, which ultimately led to his exoneration.
In contrast, the investigation into Trump's handling of classified documents has developed a pace. Following the FBI's search of Trump's Palm Beach residence, Mar-a-Lago, in August, significant witnesses have testified before federal grand juries. Trump
Trump has attempted to equate the investigation into his handling of classified documents with the ones involving Pence and Biden.
Biden's case differs significantly, as argued by his aides. When classified documents were discovered in his office, the current president promptly returned them to the government and voluntarily allowed federal authorities to search his properties for additional materials. On the other hand, the FBI had to obtain a warrant to retrieve documents from Trump after he resisted efforts to reclaim them.
Nevertheless, Biden's aides were reportedly frustrated by Garland's appointment of a special counsel for Biden's case to demonstrate equal treatment of the current and former presidents, while no special counsel was named for the investigation involving Pence.
In private discussions, Biden's aides expressed frustration about the Justice Department's closure of the investigation into Pence, citing no wrongdoing.
Following a meeting between his lawyers and Justice Department officials in June, Trump took to his social media platform, Truth Social, writing in all caps: "How can DOJ possibly charge me, who did nothing wrong, when no other presidents were charged, when Joe Biden won't be charged for anything." He referred to the investigation into his handling of classified documents as "the greatest witch hunt of all time."
Privately, Biden advisors have expressed concern that Special Counsel Hur, as part of his mission, may clear Biden of any wrongdoing but publicly criticize him for being sloppy or careless in his handling of classified materials, based on their memories of former FBI Director James Comey's similar public statement regarding Hillary Clinton's handling of classified information during the 2016 presidential campaign.
Meanwhile, former President Donald Trump has asked for a delay to his trial on charges of mishandling classified information until after the 2024 election.
But Special Counsel Jack Smith has rejected the former president's arguments for a less politically sensitive timeframe to resolve the criminal case.
"The defendants make numerous allegations regarding their access to classified discovery arising from the status of secure facilities, their clearances, and other considerations. Most of the allegations are inaccurate or incomplete; collectively they are misleading," Smith's office said in a court filing on Monday, arguing the case should go to trial as scheduled in May of next year.
Get more of Kyle Becker's commentary by subscribing to his new "Relentless Podcast."