U.S. President Joe Biden has been shown to have benefited from his family's illicit business deals with CCP-connected Chinese businessmen, according to new financial disclosures provided by the House Oversight Committee.
The Wall Street Journal laid out the known facts of the startling revelations.
"According to the committee's latest bank records memo, the first check was written to Joe Biden on September the third, 2017 after a series of complicated financial transactions. The memo alleges that earlier that same year, hunter Biden and his business associates forged a venture with CEFC, an energy company with connections to the Chinese government, which obliged it to contribute a $10 million capital payment when the money didn't arrive."
House Republicans who are spearheading an impeachment inquiry against President Biden are closely examining these financial transactions between Joe Biden and his brother James Biden.
This scrutiny is part of a wider investigation into the commercial dealings of the Biden family, with a specific focus on determining if the president has derived personal benefits from political influence-peddling, which has potentially compromised his administration.
The financial records, which were subpoenaed by the Republican staff of the House Oversight and Accountability Committee, reveal that Joe Biden got monies directly from his brother James in two instances, during the period between his vice presidency and presidency.
The House Republicans disclosed additional information regarding one of these cases on Wednesday. The president and his supporters assert that they constitute the reimbursement of loans extended by Joe Biden to his sibling. The financial records provide evidence that the checks serve as a means of repaying a loan, they claim.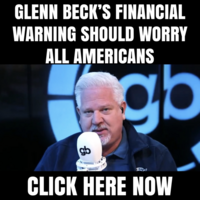 But the Republican-led House has conducted an investigation into the sources of two payments, asserting that one payment originated from James Biden's commercial involvement with a healthcare company established in the United States, while the other payment was associated with a Chinese business that both James Biden and Hunter Biden, the president's son, were affiliated with: CEFC.
The Republicans have yet to conclusively demonstrate if Joe Biden had knowledge of the origin of the cash.
However, Joe Biden's office coordinated with his son Hunter Biden in a number of ways: Arranging travel for him and his business associates, copying him on official government business, and even ensuring he had "special attention" on his influence-peddling trips to China.
Subscribe to the "Relentless Podcast" with Kyle Becker.