Former president Donald Trump is calling on Democratic representative Adam Schiff to be prosecuted for "the damage he has done to our country."
Recent documents released by Twitter show how Schiff tried using his influence to get journalists banned from the social media site who shared information he didn't like.
Twitter was accepting requests "from all over: from Treasury, the NSA, virtually every state, the HHS, from the FBI and DHS, and more," journalist Matt Taibbi reported.
"They also received an astonishing variety of requests from officials asking for individuals they didn't like to be banned. Here, the office for Democrat and House Intel Committee chief Adam Schiff asks Twitter to ban journalist Paul Sperry," Taibbi reported.
He attached the following photo: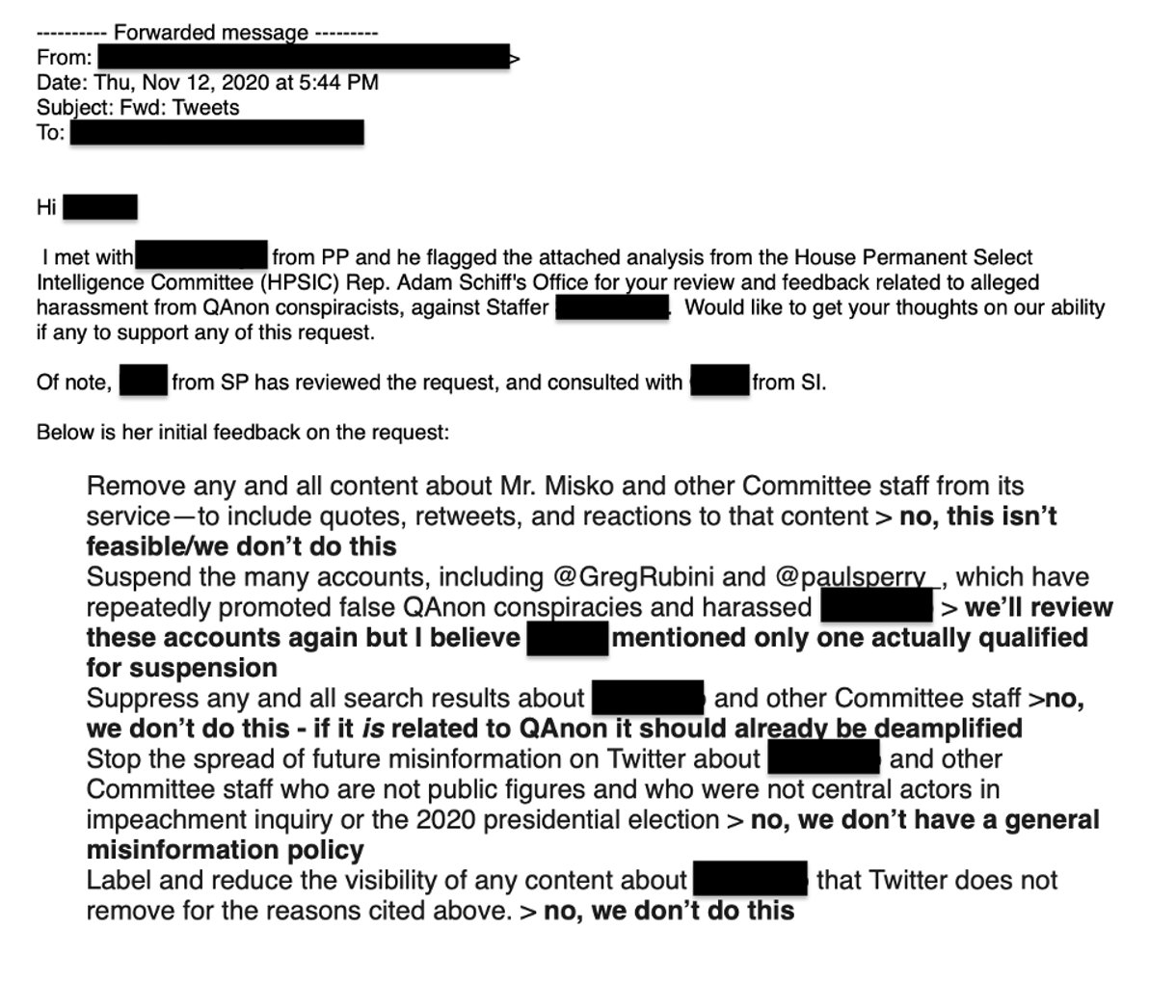 In a new social media post released on his app TRUTH Social, Trump called Schiff a "sleazebag and traitor" as he called on him to be prosecuted.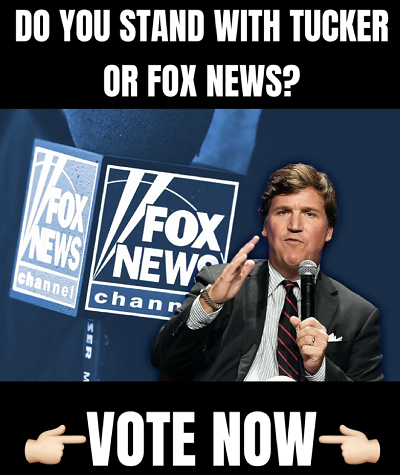 "Schiff is a sleazebag and traitor, and should be prosecuted for the damage he has done to our Country!" Trump said.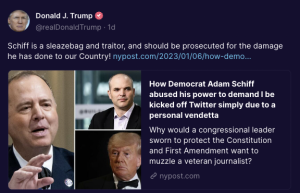 Twitter CEO Elon Musk is also going after the Democratic congressman. In response to the Twitter Files bombshell, Musk said: "Hey @RepAdamSchiff, what's this?"
Hey @RepAdamSchiff, what's this?

— Elon Musk (@elonmusk) January 3, 2023
In late December, Musk absolutely destroyed Schiff by making fun of his small brain. Schiff and other Democrat politicians have been going after Musk in recent weeks however the billionaire is not having it.
The comment from Musk came in response to a tweet from Schiff which read: "Elon Musk calls himself a free speech absolutist, to justify turning a blind eye to hatred and bigotry on Twitter. But when journalists report unfavorable news, they are banned without warning. The devotion to free speech is apparently not that absolute. But the hypocrisy is."
"Thankfully, you lose your chairmanship very soon," Musk shot back while referring to Schiff's position in the House Intelligence Committee. "Your brain is too small."
Follow me on Twitter @CollinRugg!