On Wednesday, Project Veritas made a huge announcement about CEO James O'Keefe's future with the non profit.
Over the past couple weeks, speculation has swirled that O'Keefe would be removed from the company after the board of directors were unhappy with his leadership.
The speculation was widely mocked online as users came to the defense of O'Keefe, arguing that Project Veritas would cease to exist without him.
It appears that the backlash was effective.
"BREAKING: Project Veritas says James O'Keefe has not been removed from the organization and will remain as CEO," Benny Johnson announced on Twitter.
Project Veritas released the following statement:
At Project Veritas, we believe in radical transparency coupled with respect, empathy, and honesty.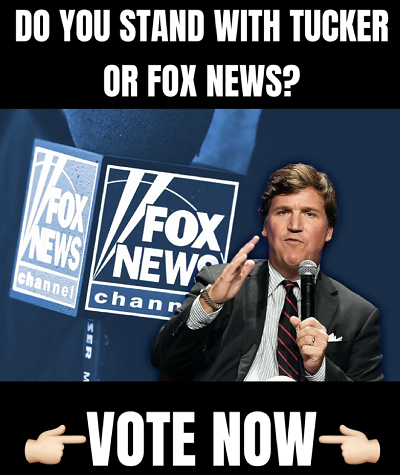 A few weeks ago, a number of our staff members provided leadership with some verbal feedback describing real management concerns regarding the treatment of people and our internal processes.
This prompted the board to solicit feedback from additional staff members, and that internal letter was leaked. The narrative that is being portrayed by referencing this letter is patently false. James has not been removed from Project Veritas. Nowhere in that letter was there ever a suggestion to remove James from the organization.
Also, there were more than 16 employees that provided feedback. This letter was not the only feedback collected.
James is the hardest working person I have ever met. Those who know him well know that he will not take time off unless forced to.
The Project Veritas Board of Directors is made up of seasoned and active members of their communities with many years serving on other 501c3 boards. They do not get paid by Proiect Veritas. They are multi-year donors. They all love James. They are volunteers hand-picked by James.
As a 501c3 non-profit entity, the Board takes their responsibilities seriously.
1 am not on the Board of Directors. As Executive Director, I am an officer of the organization. My role is to manage our team and help create better processes and procedures to help address the concerns of our team, our board and James O'Keefe.
While I do understand the timing of this situation alongside the biggest story in our organization's history is confusing and very easy to come up with conspiracy theories, I assure you we are still, in no way, and will never be, "Brought to you by Pfizer." Nor do we have any political preferences for any candidates running for office.
I have always been, and remain, committed to working with James and the PV team, who I am so proud to be a part of, to continue our mission to expose corruption and deliver truth to the American people without fear or favor.
In Veritas,
Daniel R Strack | Executive Director
On Behalf of the following members of the Board of Directors
Steven Alembik / Joseph Barton / John Garvey / George Skakel / Matthew Tyrmand
— Project Veritas (@Project_Veritas) February 15, 2023