Federal prosecutors overseeing the case against Hunter Biden are moving to eliminate a charge against him for allegedly lying about his hardcore drug use at the time he purchased a firearm and lied on application forms.
Lawyers with the office of U.S. Delaware Attorney David Weiss took a procedural step Wednesday to reduce one count against Hunter that would have seen him plead guilty to possessing a firearm as a drug user, something he lied about when purchasing a handgun in 2018. Hunter wrote in his memoir that he was a heavy user of crack cocaine at the time, an admission that prosecutors used against him in the case.
Instead, Hunter will face a three-count indictment on wrongful gun possession and lying on official application forms. Charges involving filing false tax returns are still pending.
The legal saga for President Joe Biden's son took a spectacular turn earlier this summer when a plea deal collapsed under scrutiny by a judge who questioned why Hunter would be allowed to skate gun charges in exchange for pleading guilty to lying about his income. Prosecutors at the time claimed gun charges were still on the table, something Hunter's lawyers disputed in court, leading to the fallout that entangles both sides today.
Hunter pleaded not guilty on Tuesday to the latest series of charges, a sign that the case will head to trial if no deal can be reached. He has previously pleaded not guilty.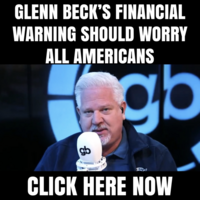 The twists and turns in the case are giving President Biden heartache just as he gears up for a grueling reelection campaign that already faces anemic polling numbers and a surging foe in former President Donald Trump. The incumbent is "consumed" by the litany of woes faced by his son and refuses to distance himself despite pleas from aides.
The embattled first son is not going away quietly. In September his attorneys sued Rudy Giuliani claiming he illegally disclosed the contents of his laptop and before that had launched a suit against his father's own federal government with claims that it "embarrassed" him with public disclosures.
House Republicans also continued to make hay of the situation as part of an impeachment inquiry into President Biden's alleged involvement in overseas business activities conducted by Hunter and associates that earned millions of dollars for the Biden family. Recent discoveries show the former vice president corresponding with his son through burner email accounts, while a shocking number of Americans believe Biden was intimately involved.