Protests are popping up all throughout communist China as folks in the country are growing sick and tired of the government's response to new COVID lockdown measures which have gone back into effect amid an explosion of coronavirus cases. Does anyone else find it strange that the rest of the world seems to be doing a rather fantastic job of dealing with COVID without lockdowns or super oppressive methods being used to try and suppress cases, meanwhile China is trying the same old junk and not really having any success with it?
"Dozens of cities across the country have gone back into lockdown with millions of people impacted, a situation that has negatively impacted economic forecasts," the Daily Wire reported. "
"Notable demonstrations have included thousands of workers at an iPhone factory clashing with authorities, protesters breaking out of locked down buildings, and online outrage over an infant who died because her father could not get her medical services due to the country's lockdowns, The New York Times reported," the Daily Wire said.
CHINA: Protests getting out of hand at Foxconn iPhone plant in Zhengzhou tonight where workers are rebelling against Covid harsh restrictions and work environment pic.twitter.com/xwe2oAHYge

— Joyce Karam (@Joyce_Karam) November 23, 2022
BREAKING: New Footage of Chinese police fleeing from workers at Zhengzhou iPhone factory 🚨 🚨 🚨

🔊sound …🔥🔥🔥#Apple #Foxconn #Foxconnriot #chinalockdown pic.twitter.com/57OFTE0IFc

— Wall Street Silver (@WallStreetSilv) November 24, 2022
The report then pointed out that the civil unrest unfolding in China is absolute unprecedented for the communist country, as its history is full of times when the government used force to help stamp out any sort of resistance to the will of the Chinese Communist Party.
As that is exactly what radical leftism does. It seeks to eliminate freedom of speech so that they can extinguish opposition to their rule and power. When people have the ability to criticize their government, they have power to make changes to it, which often leads to the ousting of leaders and officials who are not doing their duty to serve the people.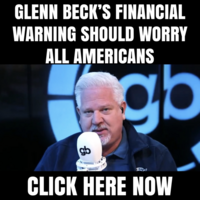 This is why the First Amendment is so important and why we must fight tooth and nail in a peaceful, legal manner, in order to ensure this right is protected and preserved from our own government who seems to want to create a country like China in place of the U.S.
"China, which is where the coronavirus pandemic originated, reported a new high in coronavirus infections Friday, with more than 32,000 new cases," the Daily Wire reported. "The numbers have started spreading so quickly that experts have warned that China has potentially 'passed the point of no return' in reference to the country's goals of having no coronavirus cases."
"China might have already passed the point of no return, as it's unlikely to achieve zero Covid again without another Shanghai-style hard lockdown," Macquarie's Chief China Economist Larry Hu stated about the nation's current condition. "What policymakers could do now is to slow the spread of virus, i.e., flatten the curve, by tightening the Covid controls for the time being."
The numbers are supposedly a new record for China, but there's no way of knowing if that's actually true, due to the country being accused on numerous occasions of lying about the actual number of infections they experienced throughout the pandemic.
"What we're witnessing at Foxconn is the bankruptcy of 'the China model,'" Wu Qiang, a political analyst residing in Beijing, stated while making a reference to the manufacturing plant that makes Apple's iPhones. "It's the collapse of China's image as a production powerhouse, as well as China's relationship to globalization."
The protests that unfolded at Foxconn, which quickly turned violent, were in response to bonuses that were not paid out to workers on time due to the company not being in compliance with the government's strict COVID restrictions by isolating new workers from individuals who tested positive.
The company then made the claim that the delays were because of a "technical error" and attempted to smooth things over by offering to pay employees who wanted to resign from the company $1,400, along with free rides home.