Brittney Griner, who is, for those that haven't followed the odyssey of schadenfreude that has been her getting locked up by the Russian Federation for smuggling drugs (hash oil for her vape) into the country and then begging the America that she protested against by not appearing on the court for the national anthem for help, just got some crushing news from a Russian court: she's guilty and gonna be locked up.
The WNBA athlete, according to Fox News, was given a nine-year sentence and 1 million rubles fine by a court, which just handed down the verdict.
That sentence was close to what prosecutors asked for, 9 and a half years, and she faced a maximum sentence of 10 years. No soft on crime, Soros-funded prosecutors over there, apparently!
Griner apologized for embarrassing her friends, family, and team by getting caught smuggling drugs into Russia, saying:
"I want to apologize to my teammates, my club, my fans and the city of (Yekaterinburg) for my mistake that I made and the embarrassment that I brought on them.
"I want to also apologize to my parents, my siblings, the Phoenix Mercury organization back at home, the amazing women of the WNBA, and my amazing spouse back at home."
"Hope in your ruling it does not end my life."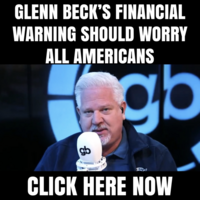 The sentence and conviction follow a long saga of Griner and her allies pleading for help from Team Biden. Griner's wife, for example, went on a tour begging Biden for help, saying:
"I just keep hearing that he [Biden] has the power. She's a political pawn. So if they're holding her because they want you to do something then I want you to do it."
Similarly, her coach tried to help keep her out of prison, trying out the "sexist" argument when pressuring Biden to help, saying:
"Brittney Griner is top five, WNBA player like she's an all time great… because of the finances of the WNBA and the payment is in many ways, forced to play overseas as well. It's how they end up in Russia and China and these other regimes.
"Are we talking about this because of the disparity in what these athletes make now, because maybe Brittney Griner wouldn't have even been in this situation, had it not been for that?"
It did, to some degree, at least, work, as Team Biden apparently offered to trade an infamous Russian arms dealer for the dope-smoking dribbler.
That offer was skewered by many Americans, furious over the idea that a dangerous criminal would be handed back to a nation we're on the verge of hostilities with in exchange for an America-hating, weed-smoking WNBA player.
President Trump, for instance, sounded off on the trade idea, saying:
"She knew you don't go in there loaded up with drugs, and she admitted it. I assume she admitted it without too much force because it is what it is, and it certainly doesn't seem like a very good trade, does it? He's absolutely one of the worst in the world, and he's gonna be given his freedom because a potentially spoiled person goes into Russia loaded up with drugs."
But now it looks like Griner's going to be sent off to prison, so the Russians aren't backing down or pausing as a deal is worked out.
By: TheAmericanTribune.com, editor of TheAmericanTribune.com. Follow me on Facebook and Subscribe to My Email List