Remains that were discovered on a Colorado farm back in 1988 have now been identified as those of a mother who was reported missing decades ago according to local authorities. This is a tragic find for the family, but at the same time, hopefully knowing their missing loved one has been found will bring some sense of closure that is long overdue.
According to Fox News, Nora Elia Castillo was reported missing in 1996, several years after she first went missing in either 1986 or 1987, the Baca County Sheriff's Office revealed. Investigators are still trying to determine the woman's cause of death.
"Castillo's remains were found on a farm about 20 miles southeast of Springfield in June 1988. At the time, investigators estimated the remains had been there for one to three years. Efforts to identify the remains went nowhere and the case went cold," the report revealed.
The remains were eventually laid to rest in the Springfield cemetery.
"In May 2021, the Colorado Bureau of Investigation asked permission from local authorities to submit data from the case into NamUs, a national missing and unidentified persons database. However, because of limitations in technology available at the time, new DNA samples were needed for genetic testing, the sheriff's office said," Fox reported.
In December of 2021, Castillo's body was exhumed in order to take new DNA samples, which were then put into the database. Then, on Sept. 26, the results were linked to a woman who submitted DNA samples in McAllen, Texas. The woman submitted the samples because she was searching for her missing mother, who turned out to be Castillo.
"Descriptors and evidence from the McAllen Police Department missing person identified as Nora Elia Castillo were consistent with evidence that Baca County investigators were able to obtain in our Jane Doe case from 1988 and it was determined that Nora Elia Castillo and Jane Doe were positively the same person," the sheriff's office went on to say.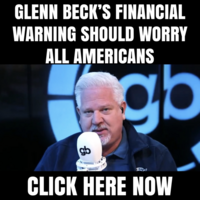 The investigators on the case are still unsure why Castillo was in the state of Colorado at the time of her death.
It's absolutely tragic for the woman who has probably been looking for her mother her whole life to find out she's dead, especially like this, shrouded in so much mystery. However, at least she now knows a few more pieces of the puzzle and can properly mourn the loss of her mother instead of living in the tension of not knowing what became of her.
At the same time, this case has now taken a strange turn. Why was Castillo located in the state of Colorado at the time of her death? Was she forcefully  taken there? Was she harmed by someone? Maybe a lover or a friend?
Investigations like this can take a very long time to solve. Let's hope that investigators are able to determine Castillo's cause of death and if there is foul play involved, bring those responsible for her untimely end to proper justice. The chances of this case being completely solved aren't super high, but it's still possible.