It can take a lot to get the non-MAGA members of the right to act, even in the face of incontrovertible evidence about the left's desire to crush them, to turn them to dust and entrench their power for good.
Such was unfathomably obvious during President Trump's time in office, when leftist apparatchiks in power decided to use every tool available to stymie his agenda and root him out of the halls of power. The DOJ, the FBI, the intelligence establishment, all the Deep State apparatus was directed squarely at Trump and the GOP refused to act to shut it down.
But there's always the straw that breaks the camel's (or is it RINO's?) back, and the FBI's outrageous raid on Trump's Mar-a-Lago residence might have been that straw, at least for some GOP politicos.
One such person is the man likely to be the Speaker of the House following a 2022 red wave, Kevin McCarthy.
Though attacked as a RINO, or at least not wholly supported, by some members of the Freedom Caucus and rock-ribbed conservative right, he has shown signs of backbone, signs that have grown stronger as the left's depredations have grown more obvious and severe.
He proved as much following the FBI raid on Trump's residence, saying that he has finally had enough and that Merrick Garland better watch out because pain is headed his way.
McCarthy did so in a statement posted to Twitter, saying "Attorney General Garland: preserve your documents and clear your calendar." and included an image that said: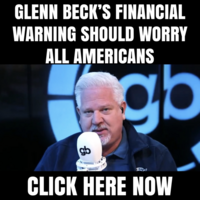 I've seen enough.
The Department of Justice has reached an intolerable state of weaponized politicization.
When Republicans take back the House, we will conduct immediate oversight of this department, follow the facts, and leave no stone unturned.
Attorney General Garland, preserve your documents and clear your calendar.
Many still have their doubts about McCarthy. Tim Young, for instance, said "I'll believe it when I see it."
Similarly, the Hodge twins said "Stop funding these rogue agencies or step down. Words mean nothing without action, and Republicans have been WEAK on action."
Both of those accounts are somewhat mainstream conservative, as opposed to New Right reactionaries, so it's evident that McCarthy has more to do to earn the trust of the base. Namely, he has to actually act on his pronouncement and take a hammer to the FBI and DOJ.
But, at the very least, it's a good sign, a sign that the GOP is finally starting to realize what time it is and start taking action to stop the left.
Ronna McDaniel, for instance, echoed a similar sentiment to McCarthy, saying "Absolute power corrupts absolutely. Countless times we have examples of Democrats flaunting the law and abusing power with no recourse, including Hunter Biden. Democrats continually weaponize the bureaucracy against Republicans. This raid is outrageous."
We'll see if they do anything, but, again, at least it's starting to look like the GOP is willing to start taking action.
By: TheAmericanTribune.com, editor of TheAmericanTribune.com. Follow me on Facebook and Subscribe to My Email List