The Biden administration, through the Consumer Financial Protection Bureau (CFPB) and the Justice Department, has issued a stern warning to financial institutions. The message? Banks and lenders might face repercussions if they consider immigration status as a primary factor when denying credit.
A joint statement from CFPB and the Justice Department comes on the heels of numerous reports suggesting that individuals are being denied credit solely based on their immigration status. While the Biden administration frames it as a fight against discrimination, many have seen it as yet another step towards prioritizing illegal immigrants over legal citizens.
The Equal Credit Opportunity Act (ECOA) does permit lenders to take into account an applicant's immigration status when determining repayment capabilities. However, the Biden administration's recent stance seems to push the boundaries of this provision, cautioning against any "unnecessary or biased" reliance on this status.
CFPB Director Rohit Chopra was forthright in his statement, declaring that companies cannot use immigration status as a shield for what he termed "illegal discrimination."
The CFPB and @TheJusticeDept today issued a joint statement that reminds financial institutions that all credit applicants are protected from illegal discrimination, regardless of their immigration status. https://t.co/L7cVVazP1m

— consumerfinance.gov (@CFPB) October 12, 2023
"Fair access to credit is crucially important for building wealth and strengthening household financial stability, The CFPB will not allow companies to use immigration status as an excuse for illegal discrimination."
Assistant Attorney General Kristen Clarke further added that any form of credit denial based purely on immigrant status could be a violation of federal law.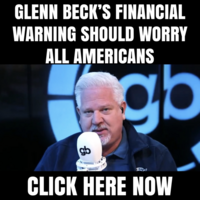 "Lenders should not deny people the opportunity to take out a loan to buy a home, build their businesses or otherwise pursue their financial goals because of unlawful bias and without regard to their actual ability to repay," said Clarke. "This guidance reminds lenders that denying someone access to credit based solely on their actual or perceived immigrant status may violate federal law."
Several financial institutions have their voiced concerns, pointing out that they operate within the ECOA's guidelines when considering immigration status in their credit decisions. However, the joint statement appears to challenge this, suggesting that any consideration of immigration status that leads to discrimination based on national origin or race could be in violation of the Act.
However, if a bank or lender has a policy that outright refuses certain non-citizens or sets different standards for them, they could be in the crosshairs of the Biden administration. This has led to concerns that Biden's policies will prioritize illegal immigrants over legal citizens, compromising the integrity of our financial system.