The Department of Homeland Security is planning to provide hundreds of thousands of illegal aliens with photo ID cards before they are released into the United States, according to a report from Fox News.
Last year, Immigrations and Customs Enforcement (ICE) announced the Secure Docket Program as part of the Biden Administrations efforts to "modernize various forms of documentation provided to provisionally released noncitizens through a consistent, verifiable, secure card." Since President Biden assumed office in 2021, immigration officials have been opting to parole border crossers by providing them with a court date then releasing them into the United States.
The ID cards will contain a photograph, biographic identifiers and what ICE calls "cutting-edge security features to the mutual benefit of the government and noncitizens."
"Specifics of the program are still under development, but a primary goal of the SDC is to improve current, inconsistent paper forms that often degrade rapidly in real world use," an ICE spokesperson said last year. "Pending the outcome of the pilot, ICE will consider further expansion."
Fox News recently obtained leaked images of the ID cards that are expected to be handed out to hundreds of thousands of illegal immigrants. The cards contain names and other relevant personal information, similar to driver's licenses. They also contain QR codes that link to court information and other relevant documents.
The Biden Administration has argued that the cards will make the process of tracking migrants easier for immigration officials. Critics have said the move merely incentives illegal immigration, however, while others have pointed out that sizable percentages of released migrants never show up for their court dates.
"ICE is a federal law enforcement agency, not the DMV. When will Congress wake up and put an end to these open-borders, anti-enforcement programs that defy the agency's mission and enable the crisis?" RJ Hauman, president of the National Immigration Center for Enforcement (NICE), told Fox News. "ICE should be arresting, detaining, and removing those who come here illegally, not doling out social services," he said.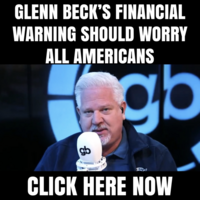 ICE has claimed that the ID cards will only be used by DHS personnel. "Moving to a secure card will save the agency millions, free up resources, and ensure information is quickly accessible to DHS officials while reducing the agency's FOIA backlog," an agency spokesperson said. "For provisionally released noncitizens, the digital modernization will provide ongoing access to important immigration documents through the secure card and connected portal."
The latest report comes as nearly two-million illegal aliens continue to stream over the southern border every year under the Biden Administration, setting new records. Critics have blamed the crumbling situation at the border on lack of enforcement from ICE, as well as the parole program.
"It's a normalization of illegal immigration," said John Fabbricatore, a former ICE official who currently sits on the advisory board of NICE, in a statement to Breitbart News.