In a bid to secure more aid for Ukraine, the Biden administration is reportedly contemplating some significant compromises that might lean towards Republican demands on border funding and asylum law reforms.
The motivation towards compromise is primarily driven by the urgency to provide Ukraine with support during its ongoing turmoil. The administration is exploring the possibility of coupling the Ukrainian aid with additional fiscal requirements, such as the aid package for Israel, as well as provisions for border security enhancements.
A significant chunk of this aid is encapsulated in a $106 billion supplemental aid package which covers not just Ukraine and Israel, but also the southern U.S. border and Taiwan.

Senate Republicans are pushing for changes in border policy as a prerequisite for their backing of the proposed aid bill, thrusting a contentious issue into the center of a critical legislative debate. At the heart of their conditions is a proposed revision to asylum regulations, specifically the adjustment of the "credible fear" threshold within the asylum application procedure.
"I think it's hard to do those things fast, right, without having a whole lot of unnecessary consequences," Sen. Tim Kaine (D-VA) said. "But we got to be open to the discussions."
Presently, migrants must demonstrate a significant possibility of facing persecution or torture, or of a genuine threat if returned to their homeland, to successfully navigate the credible fear screening. Altering this criterion could potentially result in a reduction of migrants qualifying for asylum by setting a higher bar for proving credible fear.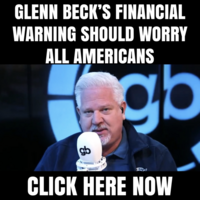 The push to expedite the aid package, with a specific emphasis on assistance for Ukraine, is colliding with Democrats' concerns about the ramifications of conceding to Republican stipulations on asylum law. Although certain Democrats are tentatively willing to engage with Republicans on the topic of asylum policy reform, suggesting potential bipartisan interest, the precise details of these negotiations and the extent to which each side is prepared to yield have not yet been defined.
Speaker Mike Johnson has indicated that a new aid package for Ukraine, which ties in elements of U.S. border security, is on the fast track in the House. This announcement comes on the heels of completing discussions on a substantial $14.5 billion aid package for Israel.
Meanwhile, White House Press Secretary Karine Jean-Pierre has underlined the importance of Congress moving forward with Joe Biden's additional funding request. She said that the supplemental request is critical for adequately addressing the nation's border security challenges.
"We've been very clear, if Republicans are serious about dealing with border security, this is something that they should move forward with — easily. Easily. But what we've seen them do over and over again is play political games," KJP said.
However, this strategy is not without its dangers. A former official from the administration has claimed that the White House's willingness to entertain changes in asylum policy is fraught with both substantial material and political perils. There is an acknowledgment that venturing into this territory could ignite heated debates and increase tensions. D.C. has already been plagued by partisanship over recent weeks after the House Speaker voting process.