The White House counsel's office met with a a senior aide on Special Counsel Jack Smith's just weeks before he brought charges against former President Donald Trump over his alleged mishandling of classified documents, according to a report from the New York Post.
White House visitor logs show that Jay Bratt, who joined Smith's staff shortly after his appointment in November 2022, met with Caroline Saba, the deputy chief of staff for the White House counsel's office, on March 31, 2023. The two were also joined by Danielle Ray, an FBI agent in the Washington field office.
A little over nine weeks after the meeting, Smith filed charges against the former president due to his alleged mishandling of classified documents.
In addition to the March meeting, Bratt previously met with Saba at the White House in November 2021. At the time of that meeting, the former president was engaged in negotiations with the National Archives, who were demanding the return of presidential records from his Mar-A-Lago estate.
Bratt also had a third meeting at the White House in 2021, this time with an advisor to the White House chief of staff's office.
The White House visitor logs do not list what was discussed at the meetings, the New York Post reported.
Biden staffers met with Special Counsel Jack Smith's aides before Trump indictment https://t.co/08wugWgxij pic.twitter.com/adgrniPmyP

— New York Post (@nypost) August 26, 2023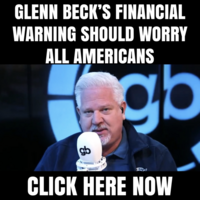 The meetings have raised concerns among legal experts, who have asked why members of the Biden Administration would meet with Smith's office while he was conducting an investigation into the president's main political opponent in the 2024 election.
"There is no legitimate purpose for a line [DOJ] guy to be meeting with the White House except if it's coordinated by the highest levels," said former New York City mayor and longtime prosecutor Rudy Giuliani. "What's happening is they have trashed every ethical rule that exists and they have created a state police. It is a Biden state prosecutor and a Biden state police," he continued.
George Washington University law professor Jonathan Turley said the March meeting "raises obvious concerns about visits to the White House after [Bratt] began his work with the special counsel."
"There is no reason why the Justice Department should not be able to confirm whether this meeting was related to the ongoing investigation or concerns some other matter," Turley said.
Peter Carr, a spokesman for Smtih's office, said Bratt was at the White House for a "case-related interview," but did not elaborate further.