House Republicans posted their best fundraising numbers of the cycle after the election of Mike Johnson (R-LA) as House Speaker, according to a report from Axios. Former Speaker Kevin McCarthy (R-CA) was known for his fundraising abilities, which was a common selling point for McCarthy holdouts during the weeks-long Speaker election.
National Republican Congressional Committee spokesperson Jack Pandol told Axios that the National Republican Congressional Committee (NRCC) had its best online week of the cycle so far, raking in north of $1 million since Johnson was elected last Wednesday.
The majority of funds raised came from emails sent in Johnson's name, Pandol said. The period also included the best single day for online fundraising and donor signups in 18 months, according to a report from Politico.
"House Republicans are enjoying a digital cash geyser under Speaker Mike Johnson. The NRCC is racing to capture this enthusiasm and raise the resources to grow our House majority," Pandol told Axios.
Moderate Republicans — many of whom continued to vote for McCarthy in protest while House Republicans debated choices for a new leader — pointed to McCarthy's fundraising prowess as one of his best attributes. House conservatives took issue with McCarthy's spending choices, however, pointing to millions of dollars spent against America First candidates such as Joe Kent, Karoline Leavitt and others.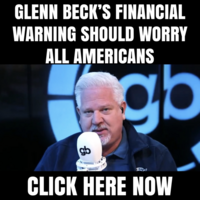 Despite posting a record fundraising haul ahead of the 2022 midterm elections, Republicans only managed to secure a narrow majority. Pickups were largely contained to blue-leaning districts in New York and California, while America First candidates accused McCarthy of sabotaging their campaigns.
On the other side of the aisle, Democrats are hoping to portray Johnson as a "MAGA Republican" who holds "extreme views" on social issues like gay marriage and abortion.
"He is a rare and volatile combination of unvetted [and] conservative talk show host. He actually has years of material, freestyle right-wing rhetoric, that nobody has looked under the hood on," one Democratic strategist told Axios.