At least one buyer involved in Hunter Biden's $1.3 million art sale is a wealthy Democratic donor who was appointed to a prestigious commission by President Biden, according to a report from Business Insider. President Biden has repeatedly pointed to Hunter's art career as an example of his commitment to keeping his family's interests separate from his White House duties.
In 2021, a New York art gallery displayed the First Son's art with asking prices as high as $500,000. The White House stated that Hunter's team had carefully vetted the buyers, whose identities were only known to the gallery and not to Hunter Biden himself. "The messaging seemed to suggest that Hunter Biden's art patrons came from a rarified universe of collectors who had nothing to do with the hurly burly of politics," Business Insider reported.
It turns out that Hunter Biden did know the identity of at least two buyers, "three people directly familiar with Hunter Biden's own account of his art career," told the outlet.
One buyer has been revealed as Elizabeth Hirsh Naftali, a Los Angeles real estate investor and philanthropist. Naftali is an active donor in California Democratic circles who has donated $13,414 to the Biden campaign and $29,700 to the Democratic National Campaign Committee just this year. In 2022, she hosted a fundraiser for Vice President Kamala Harris.
In July of last year — eight months after Hunter Biden's first art gallery — President Biden announced Naftali's appointment to the Commission for the Preservation of America's Heritage Abroad.
Per Business Insider:
"Membership on the commission is an unpaid position that is often filled by campaign donors, family members, and political allies — the same crowd that often winds up with US ambassadorial appointments. Hirsh Naftali's fundraising activities mark her as the kind of well-connected donor who often wins such appointments, regardless of any relationship they might have with the president's family. But they do not address the possibility that Hunter Biden might have voiced his support for her appointment."
It is unclear whether Naftali's purchase came before or after the appointment.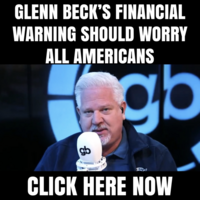 Additionally, Business Insider obtained documents showing that a single buyer purchased more than $875,000 of Hunter Biden's art. The documents do not reveal the buyer's identity, however.
There's literally another impeachable offense that gets revealed every single day. It's becoming difficult to keep track of them all.

All it took for Trump was asking one question to Zelenskyy about Biden's bribery scandal. https://t.co/wCLfEQupSZ

— Greg Price (@greg_price11) July 25, 2023