U.S. District Judge Tanya Chutkan — an Obama appointee who has issued some of the most extreme sentences in January 6 cases — reportedly "rolled her eyes" and placed her head in her hands when former President Donald Trump's attorneys mentioned that President Biden's DOJ was prosecuting the president's leading opponent.
During a segment on Saturday, MSNBC host Katie Phang asked network reporter Hugo Lowell about the body language from both Judge Chutkan and Trump's defense team during the hearing that took place earlier this week.
"Ya know the judge was sympathetic to some of the Trump lawyers' kind of arguments. Ya know, they were making a case that, ya know, being a defense lawyer is difficult, especially with a client like Trump," Lowell said. "And I think she kind of accepted that, she has a defense background herself."
"But other times, like, I think she kind of grew exasperated by all the discussion about politics," he continued. "Ya know at one point she kind of put her face in her hands, she kind of rolled her eyes when ya know there was another discussion about, ya know, the Biden Administration coming after Trump."
Lowell noted that Trump attorney John Lauro "picked up on that" throughout the course of the hearing and shifted the discussion elsewhere.
Judge Chutkan rolled her eyes and put her face in her hands yesterday when Trump's lawyers pointed out the political nature of the case and the fact the sitting president's DOJ is criminally charging his presumptive 2024 opponent: pic.twitter.com/NEj1L40GUU

— Julie Kelly 🇺🇸 (@julie_kelly2) August 12, 2023
Chutkan — who once worked at the same law firm that employed Hunter Biden and did work for Burisma — has claimed that she will not let her personal politics and preferences influence the case. She also stated that former President Trump's campaign against President Biden will have to take a backseat to the case, however.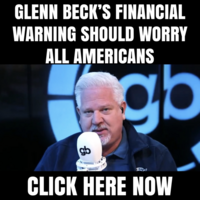 "What the effects of my order are on a political campaign are not going to influence my decision. This is a criminal trial," Chutkan said. "The defendant's desire to conduct a campaign, to respond to political opponents, has to yield."