The presidential campaign for former Vice President Mike Pence is facing a potentially existential crisis due to rising debt and increasingly limited cash flows, according to a report from NBC News.
The campaign told NBC that it raised $3.3 million in the third quarter, with $1.2 million cash on hand and $620,000 in debt, which will be reported when its campaign finance filing is due to be made public on Sunday. The former vice president himself chipped in $150,000, a representative for the campaign added.
Reported figures place the Pence campaign in a very precarious financial position when compared with Republican rivals, or President Biden.
The Biden re-election campaign has reported roughly $71 million in third quarter fundraising, which is largely on par with its second quarter haul. As for the Republican primary, former President Trump's campaign has not yet reported on its third quarter fundraising totals, though the campaign netted roughly $35 million in the second quarter. Florida Governor Ron DeSantis raised $15 million in the third quarter, though the campaign can only use $5 million for the primary.
Former U.N. Ambassador Nikki Haley's campaign announced that it finished the third quarter with $9.1 million to spend during the primary campaign, while the Trump campaign has reported roughly $35 million in cash-on-hand for the primary cycle alone.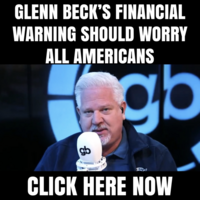 Mounting debt has long been seen as an ominous sign for presidential campaigns. NBC News made the comparison to then-Wisconsin Governor Scott Walker's White House bid in 2016, whose campaign reported just under $1 million in the bank and $161,000 in debt at the end of the third quarter of 2015. He ended up dropping out of the race just weeks later.
Limited cash resources will also limit what the Pence campaign will be able to do. In total, Pence has just over $1 million to spend on the primary cycle, as some donors have already maxed out on primary donations, meaning that the remaining cash can only be used in the general election.
The report comes as Pence is scrambling to qualify for the third Republican primary debate on November 8. Under the Republican National Committee's criteria, candidates must be able to account for 70,000 individual donors to qualify. The former vice president was previously forced to scramble to make the first debate this past August, hitting the threshold just weeks before.
He has hit the required polling threshold, but currently finds himself in fifth place nationally according to FiveThirtyEight's national polling average.